OnlyFans alternative
How to Build an OnlyFans Like Platform. A Complete Guide | Scrile Connect
The adult entertainment market is set to grow beyond $300 billion by 2030, so there is no better time to research the market and become a part of this world. Adult subscription websites have boosted the adult industry even more and has provided multiple ways for users to consume adult content, and of course, multiple ways of revenue generation for content creators and business owners.
How to build an OnlyFans like platform with Scrile Connect
How to Build an OnlyFans Like Platform
Bloggers, influencers, models, and all sorts of content creators value high-quality platforms and apps where they can share their photos, videos, webinars, etc. Now content is more than just a tool to express your thoughts and share feelings, it is an essential component of a career development. Monetization of content is one of the trends of any lucrative business. People go live and get donations for their streams, sell photos and videos made upon fans' request and fulfill their wildest dreams.

OnlyFans company is one of the pioneers of this business. For years, they have been providing influencers and adult content creators an environment for monetization of their work. Today, OnlyFans has more than 150 million registered users and 1.5 million content creators. Statistically every 300 users spend around $1 million on OnlyFans every year. Since the beginning of Covid-19 lockdown, OnlyFans saw a huge spike in new adult content creators.
The adult entertainment market is set to grow beyond $300 billion by 2030, so there is no better time to research the market and become a part of this world.
The adult entertainment industry consists of various things now, ranging from the traditional porn sites and online webcam websites to the trendy adult social subscription based platforms like OnlyFans. This new type of adult business has boosted the adult industry even more and has provided multiple ways for users to consume adult content, and of course, multiple ways of revenue generation for content creators and business owners.
OnlyFans 101: Basics Features
OnlyFans is a subscription-based social marketplace platform created by Tim Stokely in 2016. The platform's primary goal is to allow content creators to sell things they work on to their fans and loyal audience. The key feature of the OnlyFans app compared to the rest of social media platforms is that it has almost zero limits on published and sold content. It does not matter if you are a social media market expert with unique information products or a model with an audience ready to buy sexy spicy photos of you and your friends; both can make money with OnlyFans app.
When creators create their profiles on OnlyFans, at first, they define plans for the subscribers. According to the OnlyFans terms, creators can set different costs for the subscription plans. The platform allows it to be between $4.99 and $49.99. Also, it would take a 20% commission fee from all payments that go through the platform.
Though being popular for several years, OnlyFans got overrated. The market is full of various clones, apps, and software solutions that allow creators to monetize their content using all the platform's best features that have boosted the industry.
Key Features of Subscription-based Solutions Like OnlyFans
If you don't understand why people decide to build an app or a website with a subscription plan, and use this project to monetize your work, here are some crucial features that make them want to do it.
Going live
For an average user, meeting a person they admire in real life equals a fantasy, but watching a live show makes this mystery a little closer for some time. Creators can both go live to a huge audience and set private one time calls.
Going live helps to build intimacy between creators and fans. If a user communicates with creators in live calls, it helps with the development of more like a friendly type of relationship from the customer's perspective.
Social media sharing
Before creators start a professional subscription-based app or website, they build an audience on one of the top social media platforms like Facebook, Twitter, Instagram, etc.
OnlyFans clone sites enable direct access to those social platforms and apps, also OnlyFans clones allow creators to share their content from their private websites to one of the social apps. Social sharing is a beneficial and quick option to transfer the audience from social media apps to your site.
Badges and awards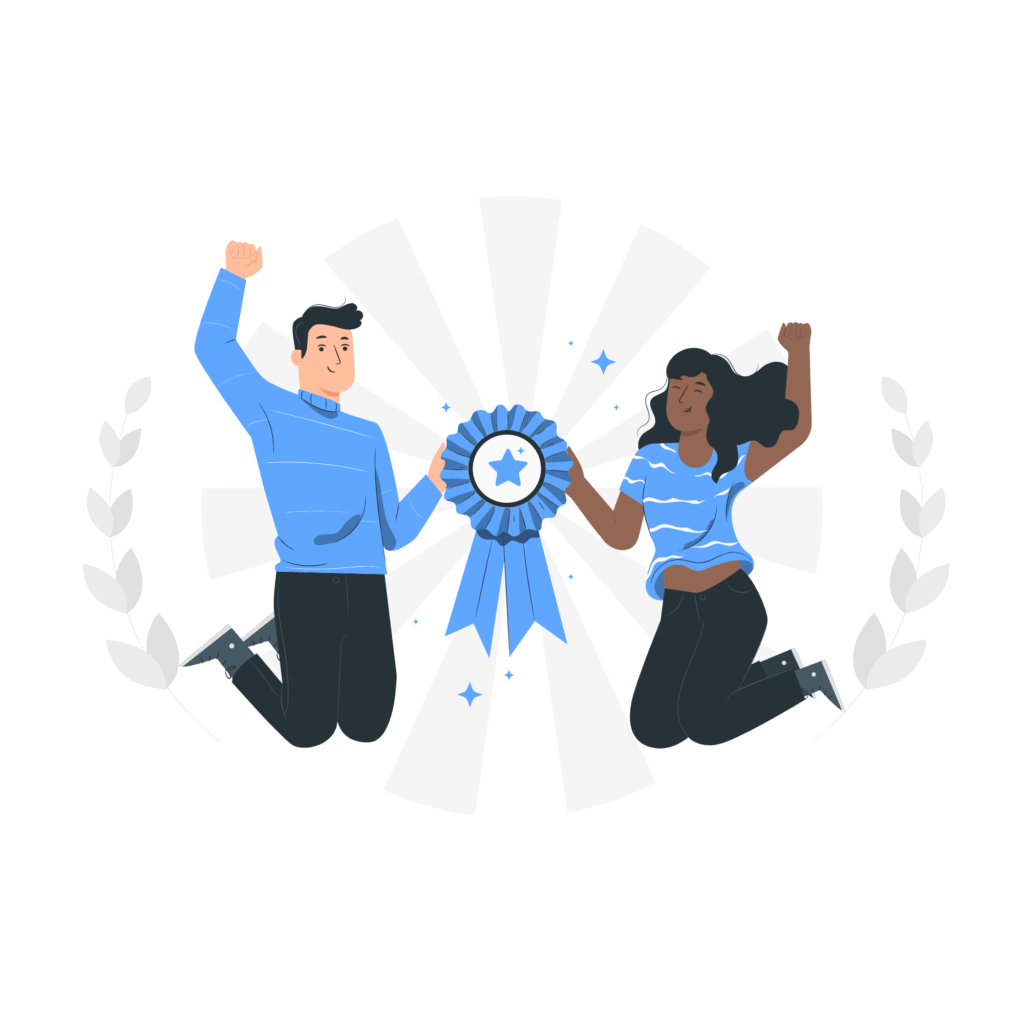 Everyone likes to be awarded and get different badges for some features they stand out for. So creators can reward the most loyal fans and users with various digital badges and giveaway them premium content not available with any of the subscription plans.
Such awards and badges are good for fans' loyalty development and turning average customers into real fans in a short period of time.
Tips
The majority of models and creators consider tips the easiest way to increase the amount of money they make with the app or website.
Subscription plans are the primary and stable source of income. Monthly, every user pays the exact cost to have uninterrupted access to the app or website. But with tips, they show how they appreciate everything that creators do. It is an easy way for them to please creators. The more experience a model has, the more services he or she can provide users and receive tips for it.
Pay-per-view messages
With OnlyFans, models and influencers can schedule and send the same messages to all of your subscribers personally. Also, creators can attach different media files to the messages that become visible only after a customer pays for them.
Private chats
Creators and fans can communicate via email, chat in message services, and special chat inside your website or app. The best advantage of communication within the app is turning it into PPV messages and making money with it.
In private messages, admins can receive honest feedback and develop the app and website to users' expectations.
Schedule text, photo, and video posts
Successful models and creators need to prepare content in advance. With the scheduling feature, there is no need for you to keep track of the date and piece of content that is posted.
It is up to an app or website owner to decide if they would schedule it weekly or monthly. Subscribers got used to getting fresh content regularly.
Polls, quizzes, and gamification
Smart marketing and gamification of the whole process make it more appealing to customers. To increase engagement, study your audience and issues that bother them.
Create polls on the most desired theme of upcoming posts, or make quizzes and award excellent answers with special badges. Be creative and think of ideas that would interest you as much as your customers.
Media library
Pictures, photos, videos, webinar files, information products, etc., all of them can be published and stored in the app or on the website storage. Creators can add all the content to the cloud storage of the app and then make it public in just one click.
Sell and purchase content
By communicating with customers within the app, creators can take special requests on creating unique photos and videos upon customers' demands. For example, they may ask you to take a photo in some costume or a video with special words. A model can make it and get extra payments for on-demand services.
Manage commission and subscription cost
In starting an OnlyFans clone app or website, the creator becomes the boss of the business. So as an admin of the app, only the creator sets the number of payments for subscription plans and products offered on the website. If the admin shares the app with several other creators, then the admin also sets the commission fee.
Considering all the features mentioned above, you would ask yourself, "Should I use the original OnlyFans platform or build an OnlyFans clone on my own terms?"
Then you should also study controversial points.
OnlyFans vs. OnlyFans Clone App
Above, we have already covered many strong points that advocate OnlyFans and similar apps; now, let's go through some issues that make people doubt using OnlyFans.
Limits
After the scandal on October 3rd in 2020 with former Disney actress Bella Thorne, OnlyFans limited the amount of money that creators can make with the app. So on OnlyFans, creators can make only $50 on pay-per-view massages, fans can tip no more than $100, and payments can be transferred only once in three weeks. Before it, models could withdraw money from the app weekly.
No admin panel in OnlyFans app
If you choose OnlyFans, then be ready to play under the rules set by somebody else. With OnlyFans, creators can only publish videos and photos but cannot manage the website's design, set up their own logo, change style, and organization at all.
No services for creators in teams
Unfortunately, OnlyFans profiles are designed only for solo users. If a bunch of creative people or models decide to unite into a creative team, they won't manage it on their own. OnlyFans doesn't provide team accounts.
20% commission fee
Every time a model gets payments on OnlyFans app, the company takes 20% of all transactions that go through the platform.
Even though OnlyFans has a great list of features that make it attractive for creators, why put up with features that upset you? If you are afraid that managing an app might be too tricky, let's go through the main steps to start an app clone of OnlyFans.
Guide to Build an OnlyFans Clone App
The development of the OnlyFans app alternative takes eight steps:
Research of the target audience
Come up with a new idea for the app
Define the mobile app need and development course
Choose the core features of your app
Work out the design of your app
Go ahead of the development stage
Launch the app
Promote and present it to users
The development of the OnlyFans clone app has special tech stack requirements.
Database
Frameworks
Programming languages
Cloud solutions
MySQL
Socketcluster
Flutter
jQuery

Swift
Kotlin
Node.js
Amazon Web Services (AWS)
Google Cloud Platform
As you can see, launching an OnlyFans clone software or mobile app requires a lot of time, effort, analysis, and tech experience. People choose two main methods: starting an app from scratch and using a white label solution.
Approximate cost of launching a mobile app from scratch
In case you decide to create an OnlyFans clone app from scratch, you should either consider hiring a team of experienced software developers or do it yourself, which requires you to be good at tech stack programs. Building an app from scratch, the project's final cost might increase exponentially, depending on the number of features deployed in the app.
Also, the app's cost depends on the origin of engineers that work on the app. Here is the map with an approximate number of hourly rates for app development.
Development of a website like OnlyFans from scratch will require at least a year of professional software development company team work consisting of 4-5 middle and senior developers and a manager. This team will spend about 12,000 hours on work for a year and the average cost of an offshore/nearshore team is about $40-$70/hour. Hence, the basic cost of such a project will be between $480,000 and $900,000, depending on the team skills level, country etc.
The cost of white label solutions
If you are not ready to spend thousands of dollars on a mobile app for your business, then you should consider white label solutions. Whitelabel apps are created by some companies for businesses to use, design, and make them look like unique apps.
It is an excellent and easy way for businesses and independent creators to launch a project that simplifies content monetization. Let's study Scrile Connect, one software solution that allows you to create a platform for content monetization with excellent technical support and the most favorable features.
Create Your OnlyFans Clone with Scrile Connect
It is essential for models, artists, influencers, and all creative people to have a platform that fully represents their personalities. With Scrile Connect, they get an opportunity to create a platform without knowing even a line of code. Launch the project and deploy the environment where fans can subscribe to the regular content update and become loyal followers.
When an influencer launches the website with Scrile Connect, they benefit from the following services:
0% commission fee from revenue – 100% of all payments go to the website admin; Scrile Connect doesn't take any commission.
Simple integration of payment gateways – the company provides easy integration with trusted payment processing companies and support in billing account setup.
No-coding solution – Scrile provides services of professional developers, UI/UX and graphic designers, support team and managers to simplify the development of the business websites and design the ideal projects.
Your own brand – by launching your own independent platform under your own domain name you start your business journey without risks of existing reputation.
Design your own policy – no restrictions for creators on the type of content and general website terms. On your own site only you as the business owner can determine pricing policy and set transaction limits by yourself.
Scrile Connect has three available plans for business owners that they can choose from:
Plan
Description
Price
Startup

Test the software


Branded domain name
Testing billing account
Admin panel
Web page editor
10 creator pages
5 GB storage limit


$10 per month
Professional

For those who know what they look for


Startup features plus:
Unlimited number of creator pages
Personal website content policy
1000 GB storage limit


$500 per month (50% discount for the first month)
Enterprise

Access to all the premium features and unlimited customization
Professional features plus:
Full access to the source code
Wide choice of addons and opportunity of custom feature development
Design customization
Extendable cloud storage
Premium support


Please contact Scrile Connect managers to get the price
The development of a business might be absolutely frustrating, so to calculate the potential revenue of your project, use the tool designed by the company to help you analyze the potential.
The numbers are pretty rough, and you can easily increase them with the following monetization tips from Scrile Connect:
Сreator's Academy: a training system for content creators
Addons to extend functionality of your website
Private calls on pay-per-minute basis
Live streaming and events with tickets-only entrance
Referral program
For more tips on making money with OnlyFans read our article. Scrile Connect offers high-quality software to design special projects that would inspire people to subscribe to your website and boost the popularity of your business.
Feel free to contact the Scrile Connect team to know more about the provided services.
Sum Up
Whether you are a solo influencer, a big studio, or a team of models who want to monetize the content, a mobile app or website designed for your brand would help. If you are looking for an OnlyFans like solution with better conditions for content creators, admins and business owners, Scrile Connect is here for you.
Working with Scrile Connect team you can create a brand-new unique product that would be user-friendly for all. Make your brand satisfying for both creators and subscribers with Scrile Connect OnlyFans clone script.
Start your free trial now to try the platform and start your journey in a multi-million dollar business with Scrile Connect.
Recommended for you: The book on how to start your own site like OnlyFans or Patreon
Follow our guide on how to start your own business platform for monetization of private premium content of creators