Content creators
OnlyFans Video Chat: Can you do 1-1 Video Chat With a Fan?
In this article, we will discuss OnlyFans video chatting questions. Can you do a 1-to-1 video chat with your fans? What platform to use for video calls with OnlyFans subscribers? Unlock new revenue streams and unique opportunities with Scrile Connect!
video chatting on OnlyFans or live streaming or 1 on 1 meeting with fans
Is it possible to have an OnlyFans video chat with subscribers? This question could be asked by both creators and fans, if you are a fan looking to have a video chat with your favorite creator or a creator looking to charge a fixed amount of money from your fan by having private a 1-on-1 conversation with them.
While OnlyFans is primarily known for its content-sharing, many creators and fans express a desire to make more personal connections through video chats. However, as of now, OnlyFans lacks a direct video call feature. So, for those creators and fans who want to explore video chat options, it's essential to understand the external platforms available.
This guide delves into various video chatting options and tools that creators and subscribers can use for their video chat needs.
Can You Video Chat on OnlyFans?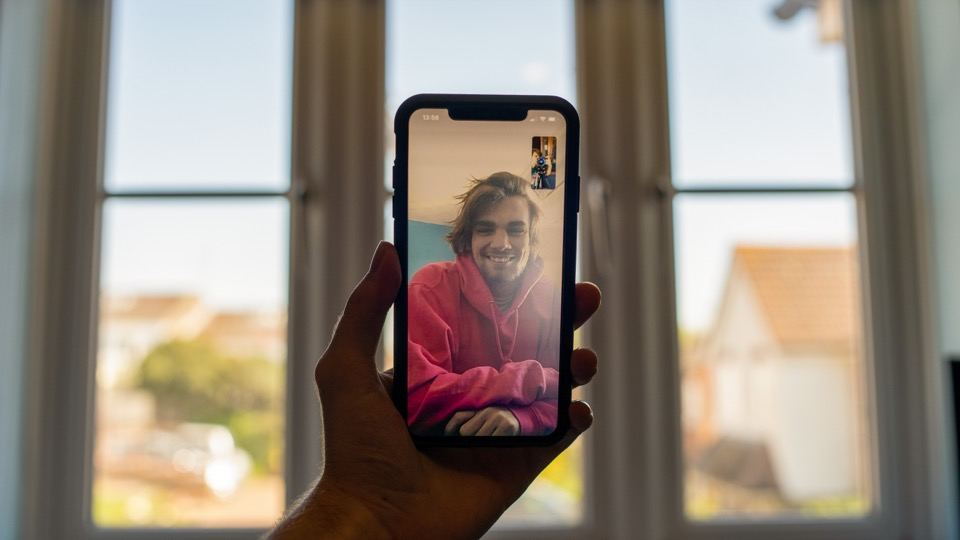 Currently, OnlyFans does not support direct 1-to-1 video chat functionality. Whether you're a creator or a fan, you won't find an option to initiate an OnlyFans video chat directly through the platform. Given the demanding nature of running an OnlyFans page, especially for solo creators, many find it challenging to engage in extensive conversations with fans. Particularly prominent creators can be inundated with dozens of messages every minute, making real-time communication daunting.
While OnlyFans may consider adding a live video chat feature in the future, for now, it remains absent. That said, creators have found workarounds by offering live video sessions through platforms like Zoom or Google Meet. But it's crucial to remember that any associated payments should be processed via OnlyFans to adhere to platform policies.
The Reality of OnlyFans Calls
OnlyFans, as it stands, does not support any form of calls – be it video or voice. The platform's web-based nature makes it unlikely to see such features in the near future.
For personalized interactions, creators and fans either rely on the direct message feature on OnlyFans, sending video files, pictures, and custom content, or they pivot to other platforms equipped with video calling features. This ensures that while they can keep their content on OnlyFans, they can also experience more intimate connections through video chats on external platforms.
Can You Send Videos on OnlyFans?
Absolutely. Both creators and fans can send custom video content using direct message feature. In fact, a significant portion of a creator's earnings on OnlyFans often comes from selling custom content or other content through direct messages. From our experience collaborating with numerous creators, many of them generate substantial income from tips and content sales.
For every OnlyFans creator, engaging with their audience is crucial. While direct video chatting isn't possible on OnlyFans, creators have the flexibility to send custom video files, enhancing the personal touch in interactions. Yes, the platform allows creators to dispatch video files, whether it's to an individual subscriber or multiple fans simultaneously.
To send video files, follow these steps:
Access Direct Messaging: Head over to the Direct Message feature on OnlyFans. In the messaging window, you'll spot icons lining the bottom. Tap the Video icon to either record a fresh video or attach a pre-existing video file.
Set up a List for Bulk Messaging: To send your video file to multiple users:

Click on your profile picture.
Opt for 'Lists' located adjacent to 'Settings'.
On the 'Lists' page, hit the '+' button for a custom list. Alternatively, choose from the available templates to group accounts.
Navigate back and select the Messaging icon on your homepage. Hit the '+' and choose the list you've fashioned. For reaching all your fans, simply select 'All Subscribers'.

Optimize Monetization with Pay-Per-View: Elevate your earnings by sending your video as a paid private message. When fans access the message, they'll encounter a fee, payable before they can view the video content. This method, termed as a 'Pay-per-view message', works as follows:

Venture to the messaging section on OnlyFans and initiate a 'New Message'.
Pick an individual, a curated list, or 'All Subscribers'.
Compose your message, attach the video file, and then tap on the price tag icon. Here, set your desired fee for the PPV video message.
Finally, send videos via message to your chosen fans.
Leveraging these steps, an OnlyFans creator can effectively share video files, ensuring a custom experience for their audience while also maximizing potential revenue.
Can You Do Live Streaming on OnlyFans?
Absolutely. OnlyFans live streaming is a feature embraced by many creators on OnlyFans. If you're wondering how to go live on OnlyFans, it's relatively simple. You have the flexibility to make your live streams available exclusively to your paying OnlyFans subscribers or offer them as a special paid event beyond the regular subscription fee.
Moreover, there's the option to either schedule an OnlyFans video streaming session in advance or jump into it spontaneously. Although starting immediately offers real-life spontaneity, scheduling might be more practical for some creators to ensure maximum viewer turnout.
While the platform doesn't support direct OnlyFans video chat in the same way other apps might, utilizing the live streaming feature can still offer a dynamic way to connect with fans. Plus, for those seeking a broader reach, you can occasionally offer a free video session to entice potential subscribers.
How to Start Live Streaming on OnlyFans:
Log in to your OnlyFans account.
Navigate to the 'Live Streaming' option or icon (this might be found on your dashboard or under a content creation section).
Choose between scheduling your stream for later or starting immediately. If you're scheduling, select the date and time.
Set up your camera and audio. Ensure everything is functioning correctly.
Decide if your stream will be exclusively for your paying OnlyFans subscribers or if it will be a special paid event.
Click 'Start Streaming' or the equivalent button to go live.
While the platform doesn't support direct OnlyFans video chat in the same way other apps might, utilizing the live streams feature can still offer a dynamic way to connect with fans. Plus, for those seeking a broader reach, you can occasionally offer a free video session to entice potential subscribers.
How to Video Chat on OnlyFans?
You can have a video chat with anyone using external platforms, but make sure to get paid through OnlyFans for it.
The following are some of the platforms for video chatting on OnlyFans:
Snapchat
Zoom
Google Meet
Skype
Whatsapp
Microsoft Teams
Discord
Don't use social media platforms like Instagram to have a video chat with your fans, as it will ban you. Better to be safe than sorry.
Snapchat: The Go-To App for OnlyFans Video Chat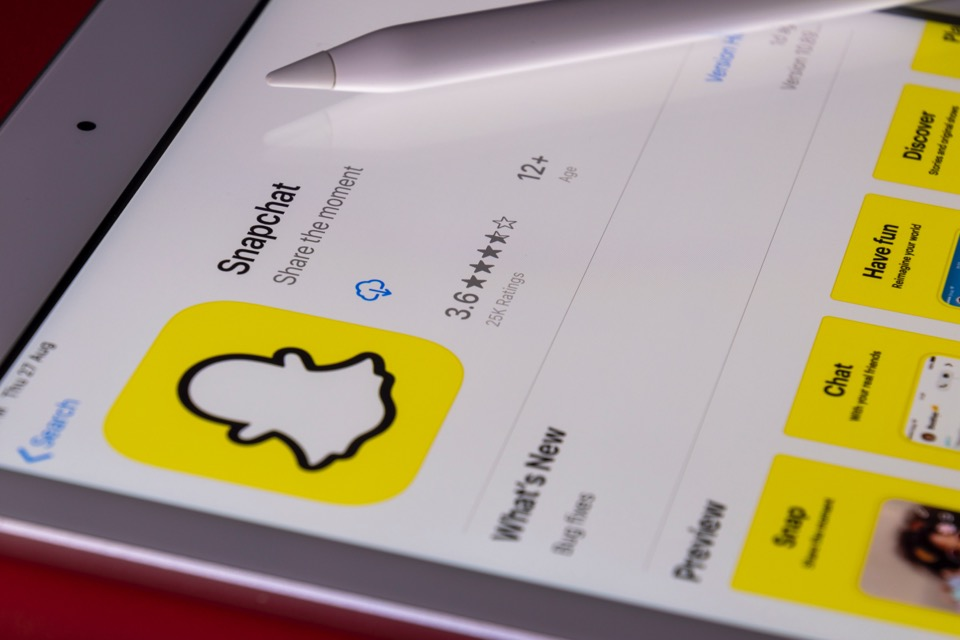 Why Choose Snapchat for OnlyFans Video Chatting? Snapchat stands as a prominent alternative for creators and fans. Its appealing feature lies in the privacy controls it provides:
Notifications: Snapchat alerts users when someone takes a screenshot of their profile or messages.
Anonymity: Given concerns around OnlyFans' integrations with platforms like Google and bank accounts, Snapchat offers a more discreet approach, especially for fans.
Setting Up Snapchat for Video Chatting:
Download Snapchat from your app store.
Launch the app and select "Sign Up."
Deny any requests to access your contacts to maintain privacy.
Allow Snapchat to make and manage calls for video call functionality.
Use a pseudonym for enhanced privacy.
It's recommended to sign up using an email instead of a phone number to avoid potential synchronization with known contacts.
After setup, share your Snapchat username with the desired OnlyFans subscriber or creator.
To initiate a video chat, launch the app, go to "My Friends," select the user, and tap on the video icon.
Snapchat is more open to adult content creators. You can share your Snapchat with your fans and can have a video call with your fan from OnlyFans. It is easy, and you can also use dozens of Snapchat filters.
Video calling on Snapchat is as easy as sending a text message on OnlyFans. Open the dm, and on the top right, click on the Video call option. With video calling with your fans, you can make an extra $2K to $5k a month and even more depending upon how famous you are.
Zoom: A Modern Approach to OnlyFans Video Chatting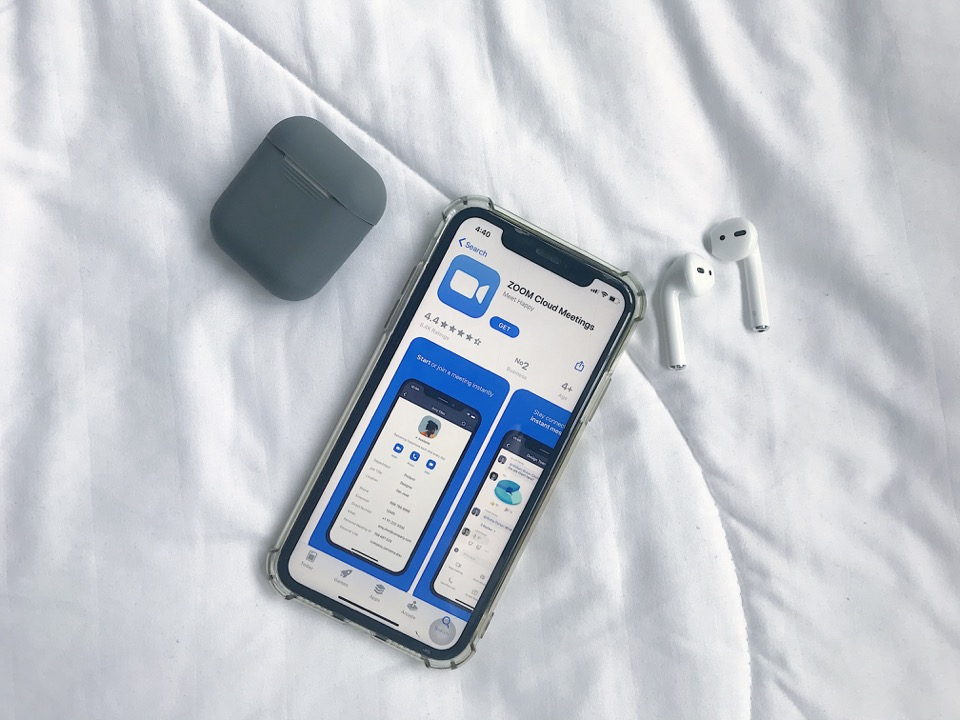 Zoom's rising popularity is owed to its superior video quality. However, to use it effectively for OnlyFans video chats, one needs to understand its structure:
Meeting Duration: The free version restricts meetings to 40 minutes.
Contact Addition: For direct video chats, you'll need to add the other party using their email or phone number.
Setting Up Zoom for Video Chat:
Create a Zoom account.
Depending on your needs, you can set up a video meeting or add contacts for direct video chats.
Google Meet: Streamlined Professional Video Calls for OnlyFans Creators
Google Meet, known for its simplicity and integration with Google services, offers a reliable platform for creators to connect with their fans. By scheduling or instantly creating google meet link, creators can ensure one-on-one or group video interactions without the fuss of unnecessary add-ons.
The platform also places a premium on user privacy, making it a favored choice for those who want a straightforward, high-quality video chat without compromising their personal details.
Skype: A Trusted OnlyFans Video Calling Platform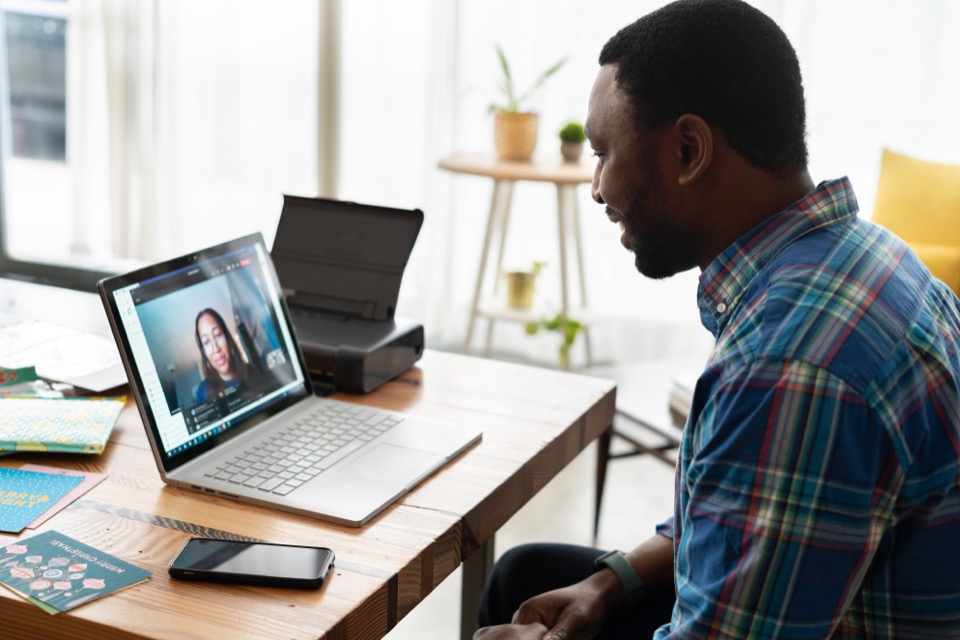 Skype is one of the oldest and one of the most reliable choices for video calls. You can have a video chat with your fans using Skype. What makes it different? It is easy to use and is free. A lot of creators and fans are already using it, so it is easy to connect.
Comprehensive Features: Skype offers extensive video calling functionalities.
Lack of Privacy Protections: Users should note that Skype, being a Microsoft product, doesn't prioritize user privacy like some other platforms.
Getting Started with Skype:
Download Skype for your preferred device.
Register using an email for more privacy.
Share your Skype username with your Only Fans creators or fans to start video chatting.
WhatsApp: Balancing Universal Appeal with Privacy Concerns for OnlyFans Video Calls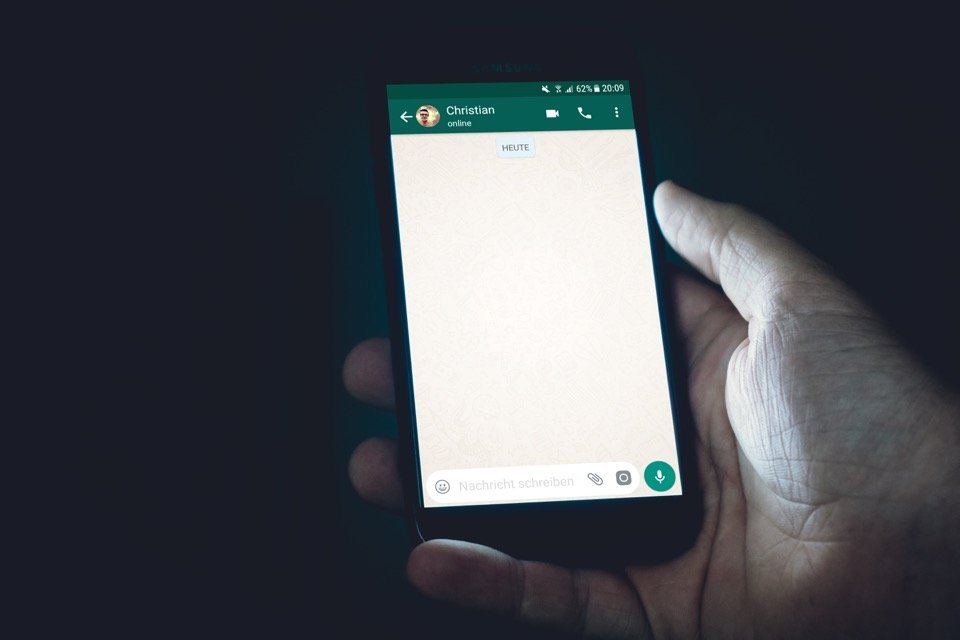 Leveraging Popularity: WhatsApp boasts enormous global popularity, suggesting a significant number of OnlyFans creators and fans already have the app installed. This familiarity can make it a tempting choice for video chats, eliminating the need for additional downloads.
Initiating Video Calls: Initiating a video call is straightforward. Within WhatsApp, open a chat with the desired contact and tap the video call icon.
Privacy Consideration: While WhatsApp's convenience is undeniable, a notable drawback is its privacy aspect. Using it for calls necessitates sharing your personal phone number, potentially compromising your privacy. It's essential to weigh this factor against its ease of use, especially when considering it for professional interactions on platforms like OnlyFans.
Microsoft Teams: Versatile OnlyFans Video Chatting Platform
Like Zoom, Microsoft Teams allows for both meeting setups and direct messaging calls, catering to both OnlyFans creators and subscribers.
Steps to Use Teams for Video Chatting:
Sign up on the Teams page.
Choose "For Friends and Family" during setup.
After setup, share an invite link with your OnlyFans contacts.
Upon acceptance, a private chat opens, enabling video chatting.
Discord: A Gaming Giant Turned Versatile Communication Tool for OnlyFans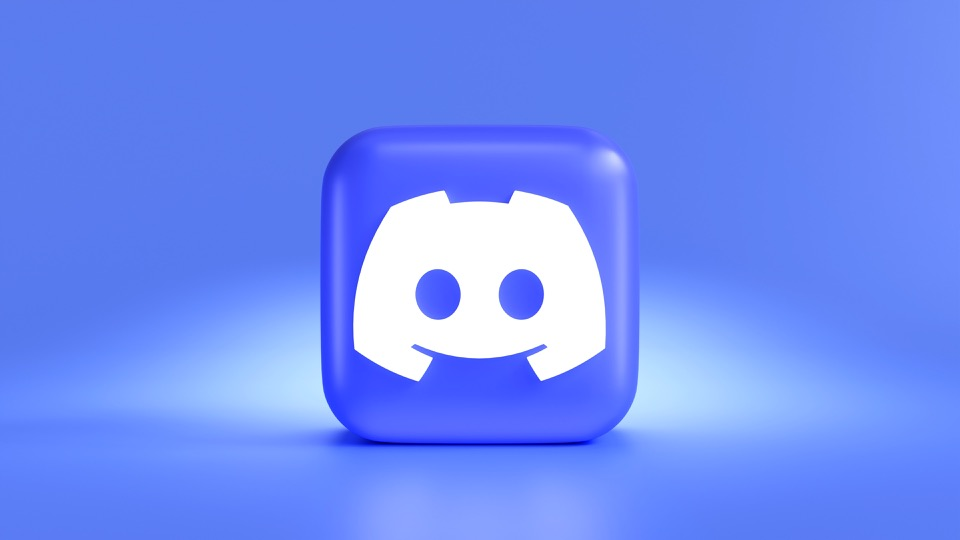 Gaining Momentum Outside Gaming: Originally designed for the gaming community, Discord has expanded its horizons and is now used by various communities, influencers, and professionals. Its rising popularity means that a good number of OnlyFans creators and fans might already be on the platform or would be willing to use it.
Initiating Calls: Starting a video chat on Discord is seamless. First, you'll need to either join a server or directly message someone. Once in a Direct Message or a server voice channel, you can click on the video icon to initiate a video call.
Privacy Advantages: One of the notable strengths of Discord is its focus on user privacy. Unlike apps like WhatsApp, you don't need to share your personal phone number to make calls. Users can communicate using unique usernames, ensuring a higher level of privacy, especially crucial for professional interactions on platforms like OnlyFans.
How Much to Charge for a Video Call on OnlyFans?
I have read some Reddit and Quora threads about how much to charge for a video call with your fans. How much you charge for a video call with your fans depends upon the number of followers you have on social media and especially on OnlyFans. If you are younger, you can also charge more.
One OnlyFans creator was charging $50/per ten minutes, $100/per half hour, and $175/per hour for video calls on OnlyFans. Most of the creators actually love to have a video call with fans as it is more personal to them, and according to a lot of creators, they love to have a chat with their fans.
If someone contacts you on a platform other than OnlyFans and wants to have a video call with you, you can actually charge a flat fee before the call using the Cash app or PayPal and have a video call for that specific period of time.
Launching a Video Chat-Centric OnlyFans Alternative with Scrile Connect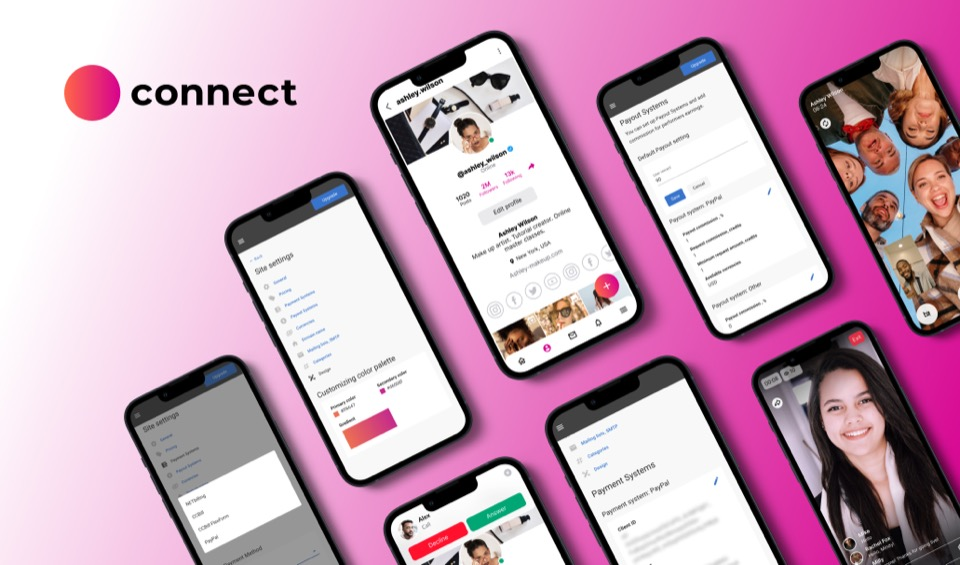 In an era where real-time interactions are paramount, Scrile Connect emerges as the ideal platform for those envisioning a specialized content monetization website reminiscent of OnlyFans but with a dedicated focus on video chat functionalities. This white-label PaaS product is designed for swift, personalized, and efficient setups, ensuring entrepreneurs can tap into the thriving content creator market seamlessly.
Why Choose Scrile Connect?
Customization & Branding: Easily tailor your site with a unique visual identity, using an intuitive built-in editor for content management.
Safety & Privacy: With robust content protection measures, including watermarking and stringent privacy policies, creators can confidently share without concerns of unauthorized distribution.
Technical Excellence & Support: Powered by a Kubernetes-based cloud environment, the platform promises smooth operations, further bolstered by the dedicated Scrile support team ready to assist at every turn.
Real-time Communication & Interactions
One of the standout features of Scrile Connect lies in its commitment to enhancing real-time interactions. This is evident through:
Live Video Chat: Facilitate direct engagement with fans. Creators can host private video chats, and what's notable is the pay-per-minute billing system, ensuring fair compensation for the creator's time.
Audio Calls: Sometimes, a direct audio call can be more intimate, allowing creators to maintain close ties with their most loyal fans.
Live Stream and Events: These are pivotal for creators seeking to broadcast special occasions or host events, opening up another revenue stream.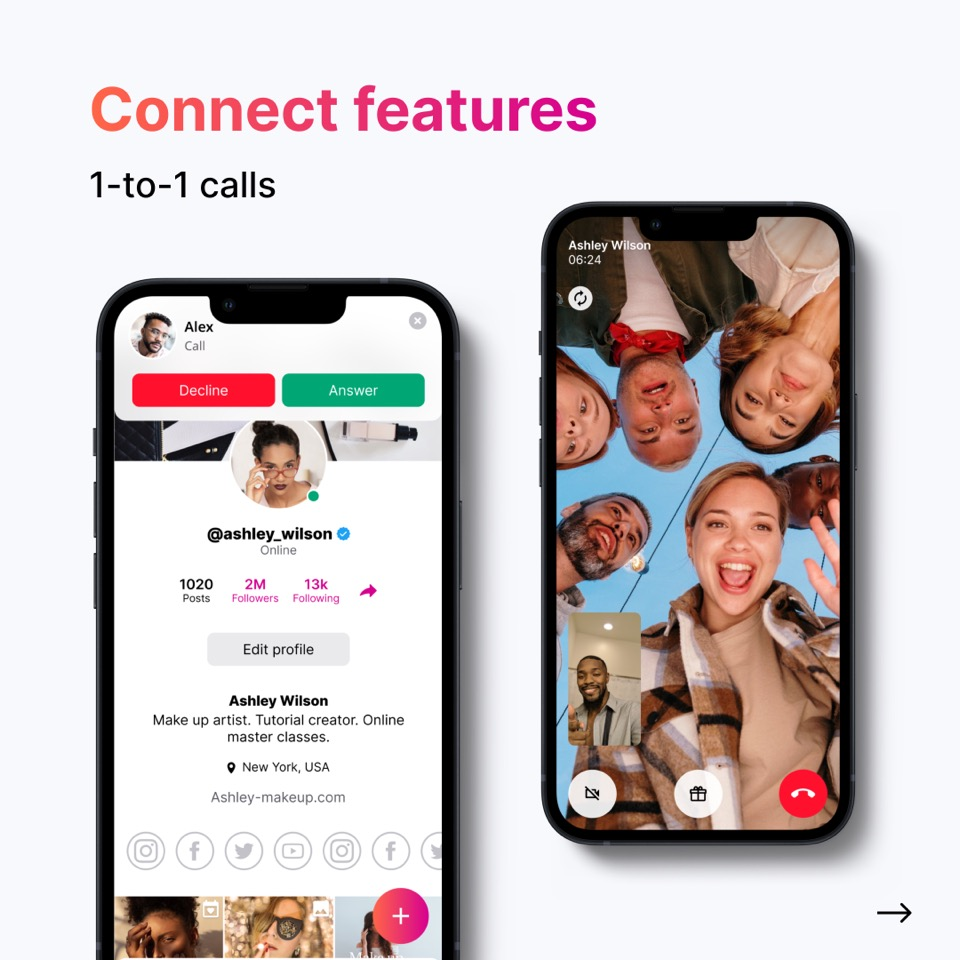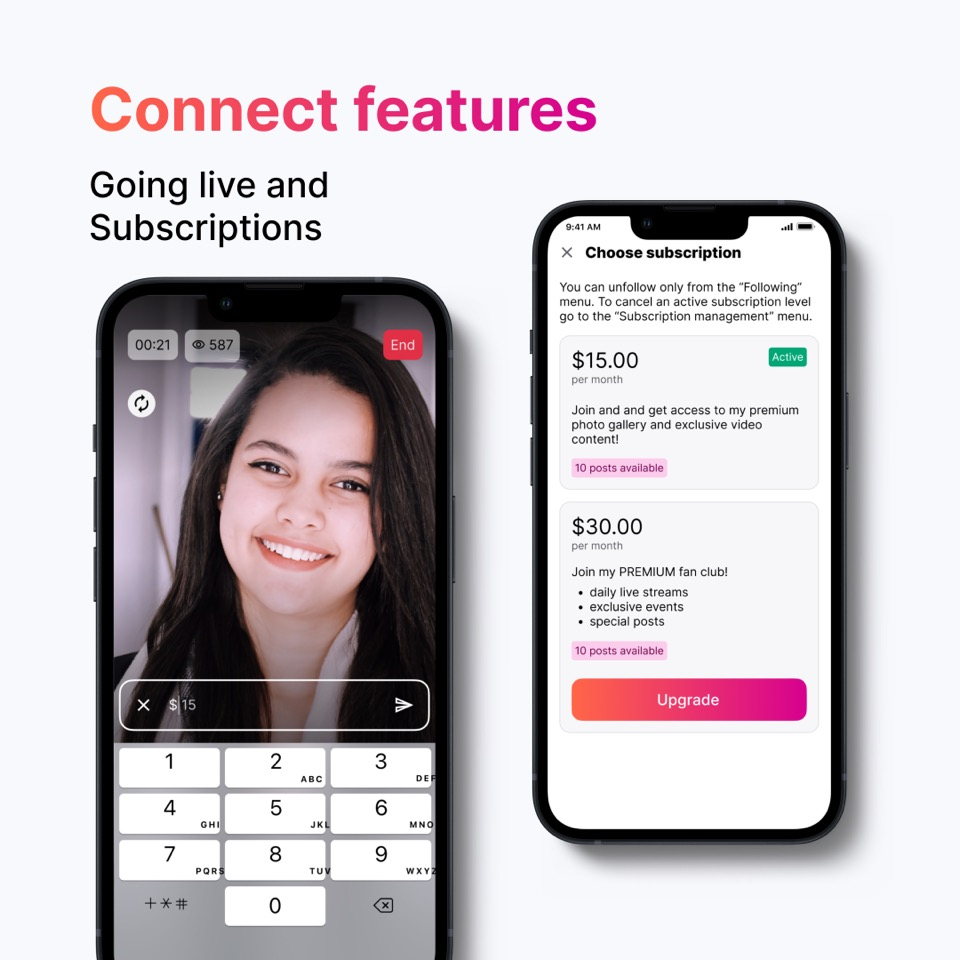 Ready to elevate your content monetization game? Embrace the future of real-time interactions and content monetization with Scrile Connect. Dive into the world of live video chats and reap the benefits of direct, meaningful engagements with your fanbase. Don't just follow trends; set them with Scrile Connect. 
Final Thoughts
The rise of platforms like OnlyFans has highlighted the immense potential and popularity of custom videos in today's social media landscape. As creators and subscribers continue to explore avenues for more intimate and real-time interactions, the demand for efficient video chat options becomes even more crucial. Yet, while OnlyFans currently lacks built-in video calling features, this absence presents opportunities for creators to innovate and adapt using third-party solutions.
For those keen on establishing their own platforms and fully leveraging live interactions, Scrile Connect emerges as a promising alternative. It not only offers the intimacy of live video chats but also a plethora of other features, making it a worthy contender in the world of content monetization. As the digital age advances, it's clear that platforms enabling direct creator-audience interaction are here to stay, evolving and adapting to the ever-changing needs of the social media world.
FAQ
Can you do a 1-on-1 video call on OnlyFans?
Yes, but outside the OnlyFans ecosystem. OnlyFans doesn't have any features to help you start a video chat, but if your fans contact you on OnlyFans, you can charge them the fee upfront and have a live video chat with them on Zoom, Google Meet, or Snapchat.
Can you go live OnlyFans?
Yes, creators on OnlyFans have the ability to go live. Live stream feature allows them to interact with subscribers in real-time. Always check OnlyFans' guidelines as they may have specific terms and conditions for such features.
Are there any OnlyFans alternatives with built-in video chat feature?
Yes, one notable alternative is Scrile Connect. It's a PaaS solution designed for content monetization, similar to OnlyFans, but with the added advantage of built-in video chat features. Scrile Connect allows creators to start their own OnlyFans alternative and engage with their audience through private video calls, live streams, and events, all billed on a per-minute basis. It presents a comprehensive solution for people seeking more integrated communication tools in their content-sharing platform.
How much should you charge for video chat on OnlyFans?
The price for video chats is at your discretion. Given that video chats are distinct and more personalized compared to regular video posts and live streams, they can be considered a premium service. As such, they often command higher prices. However, it's essential to strike a balance to ensure your rates don't deter fans. A prudent approach is to survey the pricing strategies of other OnlyFans creators in your niche, using their rates as a guideline to set your own.
How to get payments for video chat with OnlyFans subscribers?
For OnlyFans creators looking to monetize their video chats, there are a few effective options available:
Tipping on OnlyFans + External Chat Platforms: One method is to leverage the tipping system on OnlyFans. You can instruct subscribers to send a specific tip amount as payment for a video chat session. Once the tip is received, you can conduct the actual video chat on external platforms like Zoom or Skype. This system uses OnlyFans for payment collection while utilizing third-party software for the video interaction.
Third-party Payment Platforms: Another viable option is to receive payments outside of OnlyFans. Direct your fans to make payments for video chats via platforms like PayPal or through cryptocurrency transfers. After confirming receipt of payment, you can then facilitate the video chat on the platform of your choice.
Independent Website via Scrile Connect: For creators looking to have more control and an integrated experience, using Scrile Connect is a compelling option. By building your website on this platform, you can offer video chats on a pay-per-minute basis. With Scrile Connect's built-in feature, both the video chat and payment gateway are seamlessly integrated. This ensures your fans get a smooth experience, and you receive direct payments without switching platforms.