Content creators
How to Sell Feet Pics: Tips, Tricks, and Best Platforms Revealed
Dive into the intriguing world of online monetization with our comprehensive guide on how to sell feet pics online. From understanding the diverse market demand to mastering the art of foot photography, our article offers a step-by-step roadmap for those looking to tap into this unique niche. Whether you're a newbie or a seasoned seller, discover the secrets to maximizing your earnings and navigating the digital landscape of feet pic sales with confidence.
How to sell feet pics: where to sell and more
Intro
In the evolving digital world, learning how to sell feet pics online has become a popular and unconventional way to earn. The trend to sell feet pics has captured the attention of many, from the casually curious to those deeply committed to this unique online venture.
The demand for feet pics stems from a variety of sectors, each with its unique set of motivations and requirements. A significant portion of the demand is driven by fetish communities who find feet visually appealing. However, the market extends far beyond to more mainstream sectors. Advertising agencies often seek high-quality feet pictures for campaigns, especially those centered around footwear or foot care products. The aesthetic appeal of feet also resonates with art enthusiasts and creators who require feet pictures for their artistic projects.
Through a step-by-step approach, this guide aims to unmask the process, making it accessible for anyone intrigued by the potential of earning money through selling feet pictures online.
Who Buys Feet Pics?
The market for feet pics is quite diverse, encompassing a range of individuals and organizations with varying interests and purposes who buy feet pics. Here's a breakdown of the types of buyers you might encounter in your venture to sell feet pics online:
Individuals with a Foot Fetish:
Yes, it's a real thing. Some individuals find feet visually appealing or have a foot fetish. They are willing to pay for professionally taken pictures of feet. This group forms a significant portion of the feet pics buying community.
Bloggers and Authors:
Bloggers and authors who write about topics related to feet, foot care, or even fashion may be interested in purchasing feet pics to use in their content. Having the right to use your feet pics on their blogs or books is crucial for them to avoid copyright issues.
Companies:
Various companies might require feet pics for different projects. Here are some examples:
Foot Care Companies: Companies like Dr. Scholls that are in the foot care industry might need feet pics for marketing or educational purposes.

Shoe and Sock Companies: These companies often require feet pics to showcase their products in advertisements or on their websites.

Foot Jewelry Companies: Vendors selling foot jewelry such as toe rings and anklets might need feet pics to display their products attractively.
Modeling Agencies:
Modeling agencies often look for foot models for advertising campaigns, especially for products related to feet. Your feet pics could serve as a portfolio to attract such agencies.
Podiatrist Doctors:
Podiatrists or foot doctors might need feet pics for their websites or educational materials. Your feet pics could serve as illustrative material for various foot conditions or treatments.
Stock Photo Companies:
Stock photo companies are always in need of a variety of images, including feet pics. They buy feet pics to add to their stock photo collections, which are then made available for others to purchase and use.
Websites Specializing in Pedicures and Foot Care:
Websites providing information or services related to pedicures and foot care often require high-quality feet pictures to enhance their content and engage their audience.
Foot Jewelry and Shoe Manufacturers:
Companies manufacturing foot jewelry or shoes often require feet pics to showcase their products in a real-world context, making your feet pics valuable for their advertising campaigns.
How to Start Selling Feet Pics: Step-by-step Guide
Embarking on the journey of selling feet pictures online requires a structured approach to ensure success and legality. This step-by-step guide aims to provide a structured pathway for individuals looking to delve into this venture.
Research and Legality Check
Understanding the legal aspects in your jurisdiction:
Before you start selling feet pics, it's imperative to understand the legal framework surrounding this venture in your jurisdiction. The legality of selling feet pictures online can vary from one region to another. It's advisable to consult with a legal professional to gain a clear understanding of the legal implications involved.
Researching the market demand and potential earnings:
Understanding the market demand for feet pics is crucial to gauge the potential earnings you can make. Research various platforms where individuals sell feet pics, and interact with existing sellers if possible to get a realistic picture of the demand and earnings.
Platform Selection
The platform you choose to sell on plays a significant role in your success. Various platforms cater to different audiences, and it's essential to select one that aligns with your comfort level and target audience. Some popular platforms include OnlyFans, FeetFinder, and Instafeet. Each platform has its own set of rules, fees, and audience base, so take the time to explore and choose wisely.
Creating a Profile
Setting up a professional-looking profile:
Creating a professional profile is the first step to attract potential buyers. Ensure your profile is clean, organized, and provides clear information about what you offer. High-quality pictures of your feet, a well-written bio, and a pseudonym to maintain privacy are crucial elements of a professional profile.
Choosing a pseudonym to maintain privacy:
Remaining anonymous is a wise choice when selling feet pics online. Choose a pseudonym that doesn't reveal your real identity to ensure your privacy and safety.
Photography and Quality Assurance
Tips on taking high-quality, aesthetically pleasing photos:
High-quality photos are crucial to attract potential buyers. Learn the basics of photography, experiment with different angles, lighting, and foot poses to create visually appealing images. Investing in a good camera and learning some basic editing skills can significantly enhance the quality of your feet pictures.
Mention of equipment and settings for photography:
A good camera, proper lighting equipment, and a clean, aesthetically pleasing setting are essential for taking high-quality feet pictures. Experiment with different settings to find what works best for you.
Pricing and Payment Setup
Setting up a payment method:
Choose a secure payment method that ensures your earnings are safely transferred to you. Platforms usually have integrated payment systems, but ensure they are reliable and have good reviews.
Deciding on pricing based on market research:
Pricing your feet pics correctly is crucial to attract buyers while ensuring you are fairly compensated. Conduct market research to understand the average pricing on different platforms and price your feet pics competitively.
Promotion
Utilizing social media and other channels for promotion:
Promoting your profile and feet pics online through social media platforms can significantly increase your visibility and attract more buyers. Engage with potential buyers, join relevant communities, and utilize hashtags to reach a broader audience.
Engaging with potential buyers and building a following:
Engagement is key to building a loyal customer base. Respond to messages, requests, and comments professionally and in a timely manner to build good relationships with potential buyers.
Customer Interaction and Sales
Communicating with buyers:
Maintain a professional tone while communicating with buyers. Ensure you understand their requests clearly and provide what they are looking for while adhering to your boundaries.
Managing sales and keeping track of earnings:
Keep a detailed record of your sales, earnings, and any expenses incurred in the process of selling feet pics online. This will help you understand your financial progress and manage your earnings effectively.
This structured approach will provide a clear pathway for individuals looking to sell feet pics online. Each step is crucial to ensure success, legality, and safety in this unique online venture.
Where to Sell Feet Pics: 8+ Best Places 2023
The digital marketplace has expanded tremendously, providing a plethora of platforms for individuals looking to sell feet pics. Here's a brief overview of 15 platforms that have gained popularity for selling feet images, along with the pros and cons of each.
1. FeetFinder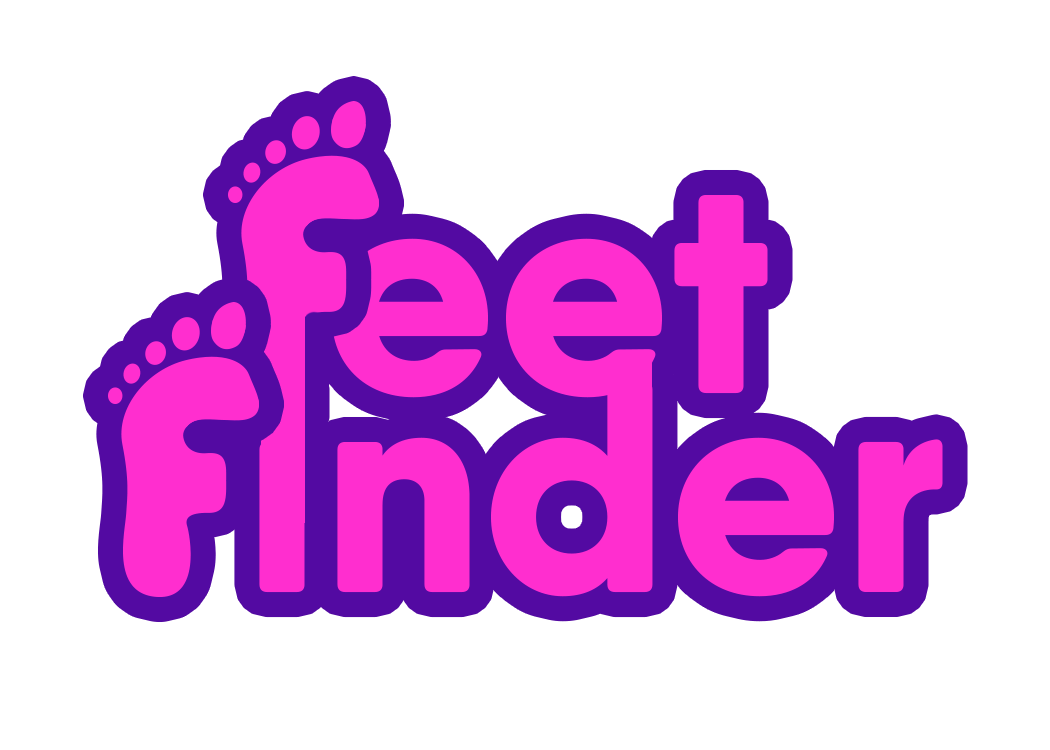 Pros:
Specifically designed for selling feet pics, ensuring a targeted audience.

Provides a secure and anonymous platform for transactions.

Easy to use interface with straightforward listing options.
Cons:
A niche platform, which may limit exposure to a broader audience.

Commission fees may apply on sales.
2. OnlyFans
Pros:
A well-known platform with a large user base.

Allows for a variety of content types including feet pics, videos, and more.

Provides a subscription model for steady income.
Cons:
Highly competitive, requiring strong promotion to stand out.

Commission fees can be relatively high.
3. Feetify
Pros:
A platform dedicated to feet enthusiasts.

Provides features for buyers to request custom content.

Allows sellers to remain anonymous.
Cons:
Niche platform with a potentially smaller buyer base.

Commission fees on sales.
4. FeetPics
Pros:
Dedicated platform for selling feet pics.

Provides a safe and anonymous environment for transactions.

Easy to navigate and list feet pictures.
Cons:
Limited to a specific niche, which may restrict broader exposure.

Commission fees may apply.
5. Dollar Feet
Pros:
A platform specifically for selling feet pics and videos.

Provides guidelines on how to take good feet pics and videos.

Secure and anonymous transactions.
Cons:
Limited to feet content, restricting diversification.

Commission fees on sales.
6. Etsy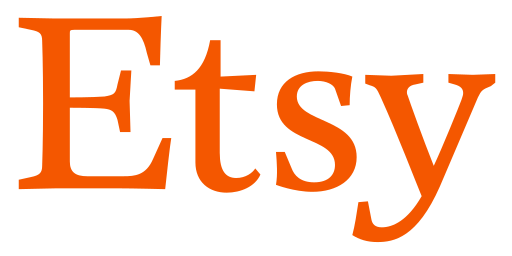 Pros:
A well-established platform with a broad audience.

Allows for the sale of various types of content, including feet pictures.

Provides a storefront for a professional appearance.
Cons:
Not specifically targeted towards feet pics, requiring more effort in promotion.

Listing and transaction fees apply.
7. Foap

Pros:
A platform for selling photos with a section for feet pics.

Provides exposure to a broad audience including advertisers and marketers.

Easy to use with a mobile app for uploading and managing sales.
Cons:
Highly competitive with a vast array of content.

Commission fees on sales.
8. Craigslist
Pros:
A well-known platform with a local and global reach.

Allows for a variety of listings including selling feet pics.

Free to post ads in most categories.
Cons:
Not specifically targeted towards feet pics, requiring more effort in promotion.

Potential for encountering scams or unverified buyers.
Platform
Pros
Cons
FeetFinder
– Targeted audience
– Secure and anonymous
– User-friendly
– Niche platform
– Commission fees
OnlyFans
– Large user base
– Variety of content
– Subscription model
– Highly competitive
– High commission fees
Feetify
– Dedicated to feet enthusiasts
– Custom content requests
– Anonymous selling
– Niche platform
– Commission fees
FeetPics
– Dedicated for feet pics
– Safe and anonymous
– Easy navigation
– Niche platform
– Commission fees
Dollar Feet
– For feet pics and videos
– Guidelines provided
– Secure transactions
– Limited content type
– Commission fees
Etsy
– Broad audience
– Various content types
– Professional storefront
– Not feet-specific
– Listing and transaction fees
Foap
– Section for feet pics
– Broad audience
– Mobile app available
– Highly competitive
– Commission fees
Craigslist
– Local and global reach
– Variety of listings
– Mostly free postings
– Not feet-specific
– Potential for scams
Comparison of platforms where you can sell feet pics.
Other Platforms
There are several other platforms like Shutterstock, Adobe Stock, Alamy, 500px, iStock, and Getty Images where you can sell feet pics online. These platforms have a broad audience but are highly competitive. They provide exposure to potential buyers from various sectors including advertising, marketing, and art, but require high-quality photos and often have stringent acceptance criteria.
Each platform has its unique features and caters to different preferences and comfort levels of sellers. It's advisable to explore multiple platforms, understand their fee structures, and read reviews from other feet pic sellers to make an informed decision on where to sell your feet pictures. Engaging on multiple platforms can also increase your exposure and potential earnings from selling feet pics online.
How to sell feet pics on OnlyFans?
OnlyFans has become a lucrative platform for many individuals looking to monetize their unique content. Selling feet pics is one of the niches that has found a substantial audience on this platform. Here's a detailed guide on how to set up an OnlyFans account and tips on promoting and selling feet pics on the platform.
Setting Up an OnlyFans Account
Create an Account:

Visit the OnlyFans website.

Click on the "Sign Up" button and fill in the necessary details including your email, password, and username.

Profile Setup:

Once your account is created, set up your profile by adding a profile picture, cover photo, and a compelling bio that explains what kind of content subscribers can expect.

Verification:

OnlyFans requires a verification process to ensure the authenticity of its content creators.

You'll need to upload a photo ID to verify your identity and age.

Payment Information:

Enter your bank details to set up payment processing.

OnlyFans offers a secure platform to ensure your financial information remains safe.

Subscription Pricing:

Set a subscription price for your profile. This is a monthly fee that subscribers will pay to access your content.

You can also set prices for individual posts.
Tips on Promoting and Selling Feet Pics on OnlyFans
Quality of Content:

Ensure your feet pics are of high quality. High-resolution images are more appealing to potential buyers.

Engagement:

Engage with your audience by responding to comments and messages.

Create polls or ask for feedback to understand what your audience prefers.

Promotion:

Promote your OnlyFans account on other social media platforms.

Share teasers of your content to entice potential subscribers.

Consistency:

Post content consistently to keep your audience engaged.

Regular updates will also help in attracting new subscribers.

Exclusive Offers:

Offer exclusive deals or discounts to your subscribers.

Bundle deals or discounted rates for new subscribers can also be beneficial.

Safety:

Maintain your privacy by not revealing your full identity.

Be cautious while interacting with subscribers to ensure your safety.

Understanding Your Audience:

Understand the preferences of your audience.

Offer a variety of content to cater to different tastes.
By following the above steps and tips, you can create a successful OnlyFans account dedicated to selling feet pics. It's a great platform to monetize your content while interacting with a community that appreciates your work.
Tips for Making Feet Pictures
The venture of selling feet photos online has seen a surge in recent times, with many looking to make an extra buck from this unique endeavor. Here are some tips to ensure your foot photos stand out and attract potential buyers:
Pamper Your Feet:
Your feet are the stars of the show, hence keeping them well-groomed is essential. Regular pedicures, moisturizing, and addressing any foot imperfections are crucial steps to ensure your feet look appealing.
Research and Understand the Market:
Understanding what buyers want is key to success in selling feet images. Research competitors, understand the pricing, and see what types of foot pictures are selling well. This will also help in understanding the poses, props, and backgrounds that work well.
Experiment with Poses and Angles:
Different angles and poses can highlight the beauty of your feet. Experiment with various poses like emphasizing arches, casual relaxed poses, or even playful poses to find what works best for you.
Use Props and Accessories:
Props like jewelry, flowers, or ribbons can add a creative touch to your foot pictures. However, ensure they don't overshadow the main focus—your feet.
Choose the Right Backdrops:
The backdrop should complement your feet without distracting the viewer. Natural settings like parks, beaches, or simple, uncluttered indoor settings work well.
Lighting is Key:
Good lighting can significantly enhance the quality of the picture. Natural lighting is preferred, but artificial lighting like ring lights can also be used to highlight the features of your feet.
Editing for Perfection:
Editing is crucial to ensure your pictures look professional. Simple editing tools can be used to crop, adjust lighting, or remove any imperfections.
Build a Diverse Portfolio:
A diverse portfolio showcasing different styles, poses, and settings will attract a broader range of buyers. It also portrays your versatility and professionalism.
Choose the Right Platform:
Platforms like FunwithFeet, Feetify, and Feetfinder are popular among those looking to sell feet pictures online. They provide a community of like-minded individuals and potential buyers.
Promote on Social Media:
Promoting your foot pictures on social media platforms can help in building a following and attracting potential buyers. It's also a great place to connect with other foot content creators for inspiration and advice.
Stay Updated with Trends:
The foot picture industry, like any other, evolves with trends. Staying updated with these trends and incorporating them into your work will keep your content fresh and appealing to buyers.
Safety Precautions:
If you choose to sell your foot content anonymously, ensure that nothing in the background of your photos can reveal your identity or location.
By following these tips and maintaining a professional approach, you can enhance the appeal of your foot pictures, attract more buyers, and potentially make more money selling feet photos online.
How To Stay Safe When Selling Feet Pics Online?
The venture of selling feet pics can be lucrative, but it also comes with its set of challenges, especially concerning safety. Here are some crucial steps and tips on how to ensure your safety while selling feet pics online.
Protecting Your Identity
Use a Pseudonym:

Choose a pseudonym when creating profiles on platforms where you sell feet pics. This will help keep your real identity separate from your online persona.

Avoid Sharing Personal Information:

Be cautious not to share personal information such as your real name, address, or phone number on public profiles or with buyers.

Use Separate Email and Phone Number:

Create a new email address and consider getting a virtual phone number for your feet pics selling business.
Watermarking Your Images
Use Watermarks:

Watermarking your images is a good practice to prevent others from using your photos without your permission.

Place the watermark in a position where it's hard to remove without spoiling the image.

Use Copyright Notices:

Along with watermarks, include a copyright notice on your profile and alongside your images.
Being Cautious While Communicating with Buyers
Professional Communication:

Keep communication professional and related to the sale of feet pics.

Avoid sharing personal stories or additional personal information with buyers.

Report Suspicious Behavior:

If a buyer is acting suspiciously or making inappropriate requests, report them to the platform administrators.
Using Reputable Platforms
Choose Established Platforms:

Opt for well-known and reputable platforms for selling feet pics.

Platforms like OnlyFans, FeetFinder, and others have established safety measures in place for sellers.

Read Platform Safety Guidelines:

Familiarize yourself with the safety guidelines and best practices provided by the platform.

Adhere to the rules and guidelines set by the platform to ensure a safe selling experience.

Secure Payment Methods:

Use the platform's built-in payment processing system or other secure payment methods to avoid potential scams.
By following these safety measures, you can significantly reduce the risks associated with selling feet pics online. It's essential to remain vigilant and prioritize your safety while navigating through this online venture.
How to Sell Feet Pics on Your Own Website
Embarking on the journey of selling feet pics can be both exciting and rewarding. One avenue that provides a great deal of autonomy and potential for brand building is starting your own website. Here's a breakdown of how to go about this and what to expect:
Steps to Set Up a Website:
Domain Name and Hosting:

Choose a catchy, memorable domain name related to feet pics selling.

Purchase a domain name and hosting plan from reputable providers.

Website Building:

Utilize website builders to set up your website.

Choose a clean, professional template that reflects the aesthetic of your feet pics brand.

Content Creation:

Create high-quality pictures of your feet, ensuring they are visually appealing.

Write engaging, SEO-friendly content that explains what you offer, pricing, and how potential buyers can contact you.

Payment Integration:

Integrate secure payment gateways like PayPal or Stripe to handle transactions.

SEO and Optimization:

Optimize your website for search engines to attract organic traffic.

Use keywords related to selling feet pics, feet pictures, and similar phrases to improve your website's visibility online.

Privacy Measures:

Ensure your website has a privacy policy and terms of service to protect both you and your buyers.
Benefits and Challenges of Having a Personal Platform:
Benefits:
Control:

Having your own website gives you complete control over your brand, the way you sell feet pics, and how you interact with buyers.

Profitability:

Unlike other platforms, having your own website means you keep 100% of the earnings from selling feet pics.

Brand Building:

A personal platform allows for brand building and a professional presentation, attracting potential buyers who appreciate a well-curated collection of feet pics.
Challenges:
Traffic Generation:

Generating traffic to a new website can be challenging. It requires a solid marketing strategy and possibly investment in advertising.

Maintenance:

Website maintenance, including updates, security, and troubleshooting, can be time-consuming or require additional expenses if outsourced.

Trust Building:

Building trust with potential buyers may take longer compared to selling on established platforms. Implementing testimonials, secure payment gateways, and professional communication can help build trust over time.
Starting your own website to sell feet pics online is a significant step towards establishing a personal brand in this unique market. With the right approach, it can be a highly rewarding venture, allowing you to turn a quirky way of making money into a serious business.
Utilizing Scrile Connect for Personalized Sales
In the realm of selling feet pictures online, having a personalized platform can significantly enhance your brand's visibility and control over sales. One such white-label platform that facilitates this is Scrile Connect. Here's a detailed insight into how Scrile Connect can be utilized for creating a personalized sales platform for selling feet pics.
Introduction to Scrile Connect as a White-label Platform:
For many aspiring online entrepreneurs, the idea of creating their own content monetization platform can be both appealing and daunting. This is where Scrile Connect shines. It's a white-label platform, allowing you to brand it according to your vision and make all the crucial decisions regarding functionality. The success of similar platforms over the years demonstrates the potential in this venture, and Scrile Connect is your gateway to launching a customizable website in this thriving domain.
You might assume that building your own platform requires an extensive skill set and a significant amount of time, but with Scrile Connect, those concerns are alleviated. This isn't about building a website from scratch. Instead, a team of seasoned developers is at your disposal to assist you in crafting your own platform, making the journey to owning a personalized content monetization website a smooth and straightforward one. With Scrile Connect, you're not just getting a service; you're gaining a supportive partner to help realize your online venture aspirations.
Steps to Create Your Own Website Using Scrile Connect:
Branding and Content Management:

Brand your service, create a unique landing page using the built-in editor, and moderate all content on the platform.

After setting up the site, integrate a payment gateway for accepting payments from members, with all transactions going straight to your merchant account without any fees charged by Scrile.

Content Creation and Monetization:

Create engaging profiles filled with high-quality feet pictures to attract an audience from social networks or advertisements.

Utilize the platform's monetization tools like multi-level subscriptions, paid posts, and private messaging to upscale revenue.

Customization and Scaling:

Modify platform features and develop new ones according to your business needs.

The hardware resources of the platform can be scaled up anytime to accommodate growing traffic and sales.
Benefits of Having a Personalized Platform for Selling Feet Pics:
Control and Privacy:

Complete control over your brand, sales, and interactions with buyers.

Enhanced privacy and security with only you having access to the website data, and protection tools to prevent content leaks.

Monetization and Marketing Tools:

A variety of tools to increase earnings including paid posts, multi-level subscriptions, mass PPV messages with attachments, private video calls, live events, and tipping.

Attract customers to the website with the Referral program and analyze promotions with Google Analytics to learn more about your audience and find the most profitable approach to sell content.

Unique Value Propositions:

Suggest new features on a portal for all ideas which could be considered for being implemented into the core product for free.

No restrictions on the type of content, making it a flexible platform for various business areas including selling feet pics.
Features Offered by Scrile Connect for Managing Sales, Payments, and Customer Interactions:
Creator Profile Management:

Manage multiple accounts from one place, access all creator's accounts from one admin panel to manage profiles pages, posts, and chats.

Earnings Statistics:

Keep track of your earnings, payout requests, and individual payout commission settings.

Built-in Content Editor:

Create and edit content effortlessly with the built-in content editor.

Payment and Payout Management:

Integrate billing for accepting payments from members and manage payout requests efficiently.

Mass Messaging:

Engage with potential buyers through mass messaging, increasing the chances of sales.

Custom Development Services:

Avail development of unique custom solutions based on existing frameworks or from scratch to meet specific business needs.
Utilizing Scrile Connect for selling feet images online provides a comprehensive, customizable, and scalable solution. It empowers individuals and businesses to create a personalized platform, ensuring a seamless, profitable, and secure feet pics selling experience.
How much money can I make selling feet pictures online?
The venture of selling feet photos online has garnered substantial attention due to its potential for lucrative earnings. However, the amount one can make varies widely based on several factors including the platform used, the quality of the feet pics, and the marketing strategies employed. Here's a closer look into the potential earnings and some success stories to set realistic expectations.
Discussing Potential Earnings:
Platform Choice:

The platform you choose to sell feet pics on plays a significant role in your potential earnings. Platforms like OnlyFans, FeetFinder, and Scrile Connect are popular choices. They offer different commission rates and exposure levels which can significantly impact your earnings.

Quality and Uniqueness:

High-quality pictures with a unique appeal tend to sell better. Investing in good photography equipment and learning basic photography skills can help enhance the quality of your feet pics.

Pricing Strategy:

Pricing your feet pics appropriately is crucial. Too high might deter potential buyers, while too low might undervalue your work. Researching and understanding what buyers are willing to pay is key to setting a fair price.

Marketing and Promotion:

Promoting your feet pics on social media and other online platforms can help attract more buyers. Effective marketing strategies can significantly boost your sales and, consequently, your earnings.

Regular Uploads:

Consistency in uploading new feet pics can help keep your audience engaged and increase your chances of making more sales.

Custom Requests:

Fulfilling custom requests can also be a lucrative avenue. Some buyers are willing to pay extra for custom-made feet pics or videos.
Sharing Some Success Stories and Realistic Expectations:
Success Stories:

There are numerous success stories online of individuals making a substantial income from selling feet images. Some have reported earning anywhere from a few hundred to several thousand dollars per month. For instance, a foot model on OnlyFans reported earning over $3,000 per month by selling feet photos and fulfilling custom requests.

Realistic Expectations:

While the success stories are inspiring, it's essential to have realistic expectations. Not everyone will earn thousands per month, especially when starting out. It might take some time to build a following and start seeing significant earnings.

Continuous Effort:

Success in selling feet photos online often requires continuous effort in marketing, engaging with potential buyers, and maintaining a high-quality, diverse portfolio of feet pictures.

Potential Risks:

It's also important to be aware of the potential risks involved in selling feet photos online. Ensuring your privacy and safety should be a priority.
The journey of selling feet photos online can be a profitable venture with the right approach and realistic expectations. By learning from those who have succeeded and continuously working on improving your skills and strategies, you can potentially earn a decent income from selling feet images online.
How Much Should I Charge for Feet Pictures?
Determining the right price for your feet pictures can be a perplexing task, especially if you are new to this venture. The pricing strategy you adopt can significantly impact your success in selling feet pics online. Here's a comprehensive guide based on various insights from creators.
Starting Small:
When you're just starting out, it's advisable to begin with a modest pricing strategy. A good starting point could be pricing your feet pics between $5 and $10. This range is reasonable and accessible for many potential buyers. It's also suggested to post a few teasing pictures for free on your profile to attract buyers and give them a taste of what they can expect.
Testing the Waters:
As you gain a bit of experience and start understanding the preferences of your audience, you might want to experiment with your pricing. For instance, setting a higher price tag of $15 to $20 on select pictures can help you gauge the market and see if buyers are willing to pay more for certain shots. This tactic can provide valuable insights into the kind of feet pictures that are more valued by buyers.
Building a Following:
If you already have a substantial following on social media, you have the leverage to charge a bit more. With a big audience, you could charge anywhere from $20 to $30 per picture, provided they are well-crafted and professionally taken. Utilizing platforms like Instagram and OnlyFans to build a larger audience is recommended, especially for beginners.
Improving Your Craft:
Investing in better equipment to capture high-quality pictures and perhaps even hiring a professional photographer can allow you to charge higher prices. Starting at $5 per picture and working your way up to $100 as your portfolio expands and improves is a viable strategy.
Earning Potential:
The earning potential in selling feet pics is quite broad. Some individuals manage to turn this into a full-time endeavor, earning up to $70,000 a year. The income you can generate largely depends on the quality of your pictures, the size of your audience, and your marketing efforts. There's no cap to the earnings, and with the right strategies, the sky is the limit.
Incremental Price Increases:
As you build a loyal customer base and receive positive reviews, you'll have the opportunity to gradually increase your prices. This incremental approach to pricing allows you to grow your earnings as you establish yourself in the market.
In conclusion, pricing your feet pictures requires a blend of understanding your audience, assessing the quality of your pictures, and being attuned to the market dynamics. Starting with a lower price, testing different price points, and gradually increasing the price as you gain popularity and improve your craft is a savvy approach to making money selling feet pics. Remember, consistency in delivering high-quality pictures and engaging with your audience are key factors that will dictate your pricing power in the long run.
Is selling feet pics legal?
The legality of selling feet photosonline can be a nuanced topic as it largely depends on the jurisdiction you are in and the platforms you choose to sell on. Here's a detailed breakdown:
Legality in Different Regions:
United States:

In the United States, selling feet pics is generally legal as long as the content does not violate any obscenity laws or platform guidelines. It's a form of digital content that falls under the broader category of online sales and freelancing.

United Kingdom:

Similarly, in the UK, selling feet images is legal provided the content adheres to the local laws regarding explicit content and online sales.

Canada and Australia:

In Canada and Australia, the legality follows a similar pattern to the US and UK. It's legal to sell feet pics as long as the content adheres to local laws and platform guidelines.

Other Regions:

The legality may vary in other regions, and it's crucial to research and understand the local laws regarding online sales of digital content, especially content that could be perceived as explicit or adult in nature.
Adhering to Platform Guidelines and Local Laws:
Platform Guidelines:

Different platforms have varying guidelines regarding the type of content that can be sold. It's essential to thoroughly read and adhere to these guidelines to avoid any issues. For instance, some platforms may have strict rules against selling explicit content, and it's crucial to understand what qualifies as explicit on each platform.

Local Laws:

Adhering to local laws is paramount when selling feet images online. It's advisable to consult with a legal professional if you are unsure about the laws governing online sales of digital content in your region.

Age Restrictions:

It's important to note that you must be of legal age (usually 18 or older) to sell feet pics online. This is a standard requirement across most platforms and regions.

Tax Implications:

Earning money by selling feet photos online is a form of income, and you may be required to report this income to your local tax authorities. It's advisable to keep accurate records of your earnings and consult with a tax professional to understand any tax obligations.

Privacy Considerations:

While selling feet images, it's also crucial to consider your privacy. Be cautious about sharing personal information and consider using a pseudonym or a separate business account to maintain your privacy.

Explicit Content:

If your feet pics are deemed explicit, they may be subject to additional laws and regulations. It's crucial to understand the definition of explicit content in your jurisdiction and on the platforms you choose to sell on.
Understanding the legal landscape and adhering to platform guidelines and local laws is crucial for anyone looking to sell feet pics online. It not only ensures that you operate within the legal framework but also contributes to maintaining a reputable and sustainable feet pic selling business.
Conclusion
The realm of selling feet pics online opens up a unique avenue for individuals to monetize their foot photos. This article has navigated through various facets of how to sell feet pics, shedding light on the potential platforms like OnlyFans, Etsy, and Scrile Connect, among others, where one can sell feet pics. It also delved into the legal aspects, ensuring that aspiring foot model individuals are well-informed about the legal landscape surrounding this online venture.
Key Takeaways
It's important to adhere to platform guidelines and local laws when selling feet pics. It's also crucial to prioritize your safety, especially in terms of protecting your identity and watermarking your images to prevent unauthorized use. Utilizing reputable platforms or even considering starting your own website through white-label solutions like Scrile Connect can offer a more personalized and controlled environment for selling feet pictures.
Moreover, the potential earnings from selling foot pictures can vary widely, and setting realistic expectations, backed by some success stories, can provide a clearer picture of what to anticipate. It's also essential to remain professional while communicating with potential buyers and to explore various marketing strategies to increase visibility and sales.
The journey of selling feet picturess online can be both exciting and lucrative, provided one navigates through it with a well-informed and cautious approach. Adhering to legal guidelines, respecting platform policies, and prioritizing personal safety are paramount steps towards building a successful venture in selling feet images. The digital realm offers a vast playground for those looking to monetize their foot photos, and with the right approach, the venture of selling feet pics can indeed become a rewarding online endeavor.
So, as you step into the world of selling feet picturess, ensure to arm yourself with the necessary knowledge, adhere to legal guidelines, and prioritize your safety. The road ahead is filled with potential; navigate it wisely and reap the rewards of your online venture in selling feet pics.
FAQ
How do I start selling feet pics?
To start selling feet pics, you'll need to first ensure your feet are well-groomed. Next, research and choose a platform where you can sell your pictures. Create a profile, build a portfolio of high-quality foot pictures, set your prices, and start promoting your profile on social media and other online platforms.
What are some tips for taking high-quality feet pics?
It's crucial to ensure the lighting accentuates the contours and complexion of the skin, making the feet appear aesthetically pleasing. Utilizing a high-resolution camera will ensure the images are sharp and clear, which is vital for professional-looking photos. Experimenting with various angles and poses can also add a unique flair to the pictures, showcasing the feet in a variety of appealing ways. Incorporating props or accessories like jewelry, footwear, or even artistic backdrops can enhance the overall composition, making the feet pics more engaging and potentially more valuable to buyers.
Is selling feet pictures legal?
The legality of selling feet pics varies from region to region. It's crucial to research and adhere to the laws of your country and the guidelines of the platform you choose to sell on.
How much can I earn from selling feet pics?
Earnings from selling feet pics can vary widely based on factors like the quality of your pictures, your following, and how well you market yourself. Some individuals make a few extra dollars, while others make a substantial income.
Where can I sell feet pics?
There are several online platforms like Feetify, Instafeet, and OnlyFans where you can sell feet pics. Additionally, you can create your own website or use social media platforms to sell your pictures.
How do I price my feet pics?
Pricing can be tricky and may require some trial and error. Researching what others are charging and evaluating the quality and uniqueness of your pictures can help set a competitive price.
How can I promote my feet pics?
Utilizing social media platforms, joining foot fetish communities, and collaborating with other foot pic sellers can be effective ways to promote your feet pics.
Do I have to show my face in the pictures?
No, you don't have to show your face in the pictures. Many sellers choose to remain anonymous.
Can I sell the same feet pics on different platforms?
Yes, you can sell the same feet pics on different platforms unless the platform has exclusive rights to your content.
For more insights and tips, don't forget to check out other informative articles on our blog: