Content creators
Top 10 Subscription Platforms For Creators and How to Start Yours
In the digital age, understanding how to create a subscription platform for creators is essential. This article delves deep into the strategies and tools needed to build a thriving membership site. From selecting the right website builder to marketing your platform and ensuring seamless payment processes, we cover it all. Dive in to discover the steps to foster a sense of belonging among your users and watch your online community thrive!
Building a subscription platform for creators
Introduction
Understanding the Need for Subscription Platforms for Creators
In the digital era, content creators seek effective avenues to monetize their craft, and this is where the concept of a membership site comes into play. These platforms allow creators to offer exclusive content, such as online courses or members-only content, through a subscription model. Learning how to create subscription platforms for creators is essential for those looking to harness the full potential of this monetization strategy, ensuring a win-win situation for both creators and their loyal audience.
Unlike a basic membership site, these dedicated membership platforms provide a structured environment where members pay a monthly fee or other types of recurring revenue for special access. This approach is pivotal for creators aiming to build a sustainable income stream while offering value to their dedicated followers.
The Rise of the Creator Economy and How Subscription Platforms Empower Them
The creator economy has witnessed exponential growth, with platforms offering varied levels and tools that weren't available in traditional membership site software. Modern membership site platforms, enhanced by the best membership website builders, enable creators to restrict access to exclusive areas, creating a members-only area that adds a sense of exclusivity and community.
This surge is fueled by creators' desires to have more control over their content and earnings, moving away from the unpredictability of ad-based revenues to a model that offers stability and a direct connection with their audience. Whether through offering paid memberships or a free membership tier, creators can now leverage these platforms to provide exclusive content, engage their audience, and generate consistent income.
In this growing economy, having a robust membership platform is more than a convenience; it's a necessity for creators aiming to carve out their niche and thrive.
Membership vs. Subscription Websites
Defining Membership and Subscription Sites
A membership site operates on the premise of exclusivity, offering access to unique content, special offers, and the ability to interact within a community. This model often includes various membership levels, each with its distinct perks, and can range from free membership to premium tiers. Content can vary from online courses, members-only content, to premium support forums, all housed on a dedicated membership platform.
On the other hand, a subscription site typically involves members who pay subscribing to a service or product, receiving regular, often physical, goods or ongoing services. Recurring payments are standard, and the focus is more on the consistency of the service provided rather than community engagement or exclusive content.
Key Differences and Which One Suits Content Creators
The primary distinction lies in the nature of the offering and the engagement level. Membership websites are about building a community with exclusive members, offering a members-only area, and fostering interaction, making them ideal for content creators seeking to build a robust, engaged audience. They leverage membership site platforms or membership website builders to create members-only pages, discussion boards, or even online forums, enhancing the sense of community.
Subscription sites, however, are better suited for businesses that have tangible, repetitive offerings and don't require community engagement. They need systems to accept payments and manage subscriptions, focusing less on member interaction.
For creators aiming to sell online courses, offer gated content, or engage a target audience with unique content, a membership model is preferable. It allows for more dynamic interactions, continuous content creation, and community building, essential elements for creators to thrive in the digital space.
What Makes a Membership Site Platform Successful?
Essential Features of Successful Membership Platforms
The success of a membership site hinges on several critical features. First and foremost is the ability to host a variety of online courses and create members-only content, ensuring that exclusive members have access to unique, high-quality materials. Effective membership sites also offer diverse membership tiers, allowing customization according to user needs and preferences.
Another crucial feature is a robust members area, a space where members can interact, access resources, and feel a sense of community. The inclusion of tools for email marketing helps in maintaining communication with members, providing updates, and promoting engagement. Additionally, features like gated content ensure that premium resources are reserved for dedicated members, enhancing the value of a paid membership.
The Importance of a Dedicated Membership Website Builder
Utilizing a dedicated membership website builder is paramount for any successful membership platform. These specialized website builders provide the necessary tools and features tailored for a membership model, unlike generic website builders. They simplify the process of setting up various membership levels, integrating payment gateways for subscription management, and creating a pricing page that reflects the membership's value.
Moreover, the best membership website builders offer templates and tools to enhance the members-only experience, such as creating discussion boards or forums, and ensuring the web page is secure for transactions. They allow for seamless integration with an existing website or the creation of a new, custom domain tailored to the target audience. This focus ensures that the platform not only attracts but also retains members, fostering a thriving online community.
Deciding on Your Membership Model
Exploring Various Membership Models
When establishing a membership site, choosing the right membership model is crucial as it forms the foundation of your site's structure and revenue stream. Here are the common models you might consider:
Freemium: This model offers members free access to basic content and features, but premium content or benefits require a paid upgrade. It's an excellent way to attract a large base of initial users who can later convert to exclusive members if they find value in your exclusive offerings.

Paid Membership: Contrary to freemium, this model requires members to pay before accessing any content or features. It assures immediate revenue but demands high-quality offerings that convince potential members of its value.

One-Time Fee: Members pay a single fee for lifetime access to all or specific content. This approach eliminates the need for regular payments but can limit the site's revenue potential over time.

Regular Payments: This popular model involves periodic payments (monthly, quarterly, or annually) and provides a steady income stream. It often requires continuous content creation to retain members.
Each model can be tailored to different types of content, from online courses to gated content, and should be chosen based on your target audience's preferences and the nature of your content.
Importance of Flexibility in Membership Levels
Flexibility in membership levels is vital to cater to the diverse needs and financial capabilities of your audience. Here's why:
Customization: Members appreciate having options. Whether they're looking for a basic package or premium access, different levels allow them to choose what suits them best.

Revenue Optimization: Multiple levels offer various price points, which can attract a wider audience and maximize revenue. For instance, some members might want basic content without the frills, while others are willing to pay more for exclusive benefits.

Member Retention: Flexible levels allow you to provide a pathway for members to upgrade or downgrade as their needs change, rather than cancelling their membership altogether.

Targeted Content: Different levels can access different content, allowing you to create targeted content that meets the specific needs of each segment.
Incorporating flexibility in your membership model involves thoughtful planning and a deep understanding of your members' needs. It's also facilitated by using the right membership website builder or membership plugin that supports varied membership levels and payment models. This flexibility contributes significantly to the success of your membership site, impacting everything from member satisfaction to revenue generation.
Choosing the Right Membership Platform or Plugin
In the digital age, content creators require robust platforms to manage and monetize their creations effectively. The right membership site platform not only helps in organizing content but also plays a pivotal role in subscriber management, payment processing, and providing an overall seamless user experience. Here, we delve into some popular platforms and plugins that have proven effective for various online content creators.
Overview of Popular Platforms
Mighty Networks

Mighty Networks serves as a hub for your content, community, and subscriptions. Creators can consolidate their work, fostering an interactive community where members can engage not just with the content but also with each other. The platform's unique selling proposition is its ability to create a branded website or app that feels like your own.
It's not just about hosting content; it's about creating a whole ecosystem around your brand or niche. The platform offers a range of features including member profiles, group discussions, and event planning, which are essential for a dynamic membership site. Additionally, it allows for the integration of online courses, making it a versatile choice for creators and educators alike.
MemberPress

MemberPress stands out for its simplicity and power. It's a WordPress plugin that integrates with your existing website, turning it into a fully functional membership site with just a few clicks. It's particularly praised for its powerful access rules, which let you restrict access to certain parts of your website based on membership levels. This feature is crucial for creators who offer tiered subscriptions. Additionally, MemberPress offers an array of monetization options, including subscriptions, digital downloads, and even pay-per-view content.
Wild Apricot

Wild Apricot is more than just a membership site builder; it's a comprehensive membership management system. It's designed to handle all aspects of management seamlessly, from application to renewal. Its website builder feature, while not as advanced as some dedicated site builders, is sufficient for many organizations and offers a range of templates to get started. Additionally, it has robust event management features, making it ideal for organizations that host regular events.
Teachable

While Teachable is renowned for its course creation features, its membership capabilities are equally robust. It allows creators to drip content over time, create member-only communities, and even offer coaching services. The platform is user-friendly, requiring no technical skills to get started, and it handles everything from hosting to payment processing. Its analytics tools are top-notch, providing deep insights into student progress and engagement.
Kajabi
Kajabi positions itself as an all-in-one business platform, and it delivers on that promise. It combines membership, course hosting, email marketing, and more into a single, cohesive package. Its automation tools are particularly powerful, allowing for sophisticated marketing funnels and customer journeys. Kajabi's site builder is flexible and easy to use, with a range of customizable templates suitable for various niches.
AccessAlly
AccessAlly is designed with automation in mind. It integrates deeply with your CRM to create a dynamic, automated membership experience. It's more than just a way to host content; it's a tool for creating interactive and automated customer journeys. Unique features like private notes, member directories, and progress tracking differentiate it from other platforms, providing a personalized experience for members.
Factors to Consider
Choosing the right platform or plugin for your membership site involves considering several factors:
User Experience: The platform should offer an intuitive interface for both you and your members. Easy navigation, fast load times, and mobile responsiveness are crucial.

Payment Gateways: Look for platforms that support a variety of payment options, making it easy for members to subscribe. Reliable and secure processing is a must.

Management: Effective management tools are essential. This includes easy subscription upgrades or downgrades, analytics to track member activity, and communication tools to keep members engaged.

Customization and Flexibility: The ability to customize your site, from its design to its membership options, helps you create a unique space that reflects your brand.

Content Management: If you're offering online courses or similar content, you need robust content management features. This might include content dripping, progress tracking, or interactive elements like quizzes.

Community Engagement: Features that facilitate member interaction can significantly enhance the value of your membership site. This might include forums, user-generated content, or social media integration.

Technical Support: Reliable support is vital. Whether it's a comprehensive knowledge base, responsive customer service, or an active community forum, you need resources to turn to when you have questions or issues.

Scalability: As your business grows, you want a platform that can grow with you. This means it should be able to handle increased traffic and content without performance issues.

Pricing: Consider your budget and the pricing structure of the platform. Some platforms might take a percentage of your earnings in addition to a monthly fee, while others have a flat rate. Also, consider what features are included at each price point.
In conclusion, the best membership website platform or plugin for you will depend on your specific needs, goals, and budget. Each offers a unique set of features and advantages, so consider what's most important for your membership site before making a decision.
Building Your Subscription Website
Creating a successful membership site involves more than just content creation; it's about providing a seamless, secure, and engaging platform for your members. Here's a step-by-step guide to building your subscription website using popular website builders and understanding the importance of hosting, a unique domain, and site security.
1. Choosing the Right Website Builder
Squarespace
Ease of Use: Known for its user-friendly interface, Squarespace makes it easy for beginners to start their membership site. With drag-and-drop features, you can create a professional-looking site without any coding knowledge.

Design Flexibility: Squarespace offers a range of modern, responsive templates that are perfect for a membership website. You can customize these templates to match your brand identity.

Membership Features: While Squarespace doesn't natively support membership sites, it integrates smoothly with third-party membership software, allowing you to add members-only content, subscription tiers, and more.
WordPress with MemberPress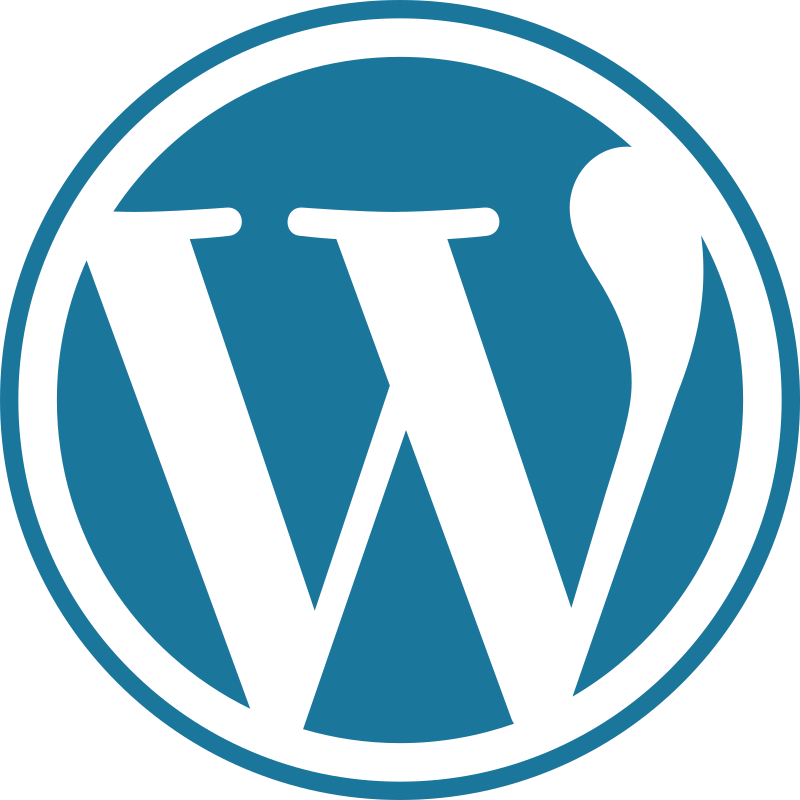 Functionality: WordPress, combined with the MemberPress plugin, is a powerful duo. WordPress allows you to create a feature-rich website, while MemberPress adds all the membership site functionalities you need, like subscription management, content protection, and payment gateways.

Customization: With thousands of themes and plugins available, WordPress gives you unparalleled customization options. MemberPress also offers detailed control over membership levels, access rules, and more.

Community Support: WordPress has a massive community. You'll find a wealth of resources, forums, and tutorials to help you along the way.
HubSpot's Free CMS Software
All-in-One Solution: HubSpot offers an all-in-one solution where you can manage your website, marketing, sales, and customer service all in one place. It's particularly beneficial for membership sites focused on strong community engagement and customer relations.

Personalization: You can personalize content based on your members' behavior and preferences, enhancing user experience.

Scalability: As your membership site grows, HubSpot's CMS is designed to grow with you, handling increased traffic and additional content effortlessly.
Scrile Connect
Introduction: Scrile is a renowned IT company with over 20 years of experience in software development. Our unique full-cycle development approach ensures tailored solutions for clients. With a strong emphasis on design and user experience, Scrile ensures products that are not only visually appealing but also user-friendly.

Expertise in Development: Scrile's development expertise covers a broad spectrum, from web development to AI and live streaming. Our innovative solutions are backed by a team with profound knowledge, ensuring market-responsive products.

Scrile Connect Features: Scrile Connect is a turnkey SaaS solution tailored for rapid deployment of content monetization websites or social media platforms. It works like platforms such as Patreon, providing a strong foundation for content creators to monetize their audience. Key features include subscriptions/memberships, paid posts, messaging, pay-per-minute calls, live streams, and an integrated billing system.

Benefits of Working with Scrile: Opting for Scrile ensures a fast time to market, low initial investment, predictable workflow, and scalability. Our solutions are adaptable, ensuring businesses can evolve with changing digital landscapes.
2. Importance of Web Hosting, Custom Domain, and Site Security
Web Hosting
Performance: Your web host impacts your site's speed and uptime. Choose a reliable hosting provider to ensure your site is always accessible and provides a smooth user experience.

Scalability: As your membership base grows, you'll need a host that can handle the increased traffic and data storage needs.

Support: Opt for a hosting provider with strong customer support to resolve any issues quickly, ensuring your site's optimal performance.
Custom Domain
Branding: A unique domain is crucial for branding. It should be memorable and reflect your site's purpose, helping you to stand out in the digital space.

Credibility: Your own domain adds professionalism to your site and builds trust among potential members.

SEO Benefits: Custom domains also influence SEO, making your site more visible in search engine results and attracting more organic traffic.
Site Security
Data Protection: Secure your members' data with SSL encryption, regular backups, and security plugins (especially important for WordPress sites).

Trust: Members are more likely to sign up and share their information on a secure website. Visible security measures, like SSL certificates, build trust.

Compliance: Ensure your site complies with legal standards and regulations, such as GDPR, to avoid penalties and safeguard your members' privacy.
3. Setting Up Your Membership Site Platform
Plan Your Content: Determine what content will be free and what will be behind a paywall. Create a content calendar and plan for regular updates to keep members engaged.

Set Up Membership Levels: Decide on your membership tiers and what exclusive content, perks, or discounts each tier will offer. Ensure the process of upgrading or downgrading memberships is straightforward.

Payment Setup: Integrate a reliable payment gateway to handle membership fees. Offer multiple payment options and consider regular payments for convenience.

Create a Members Area: This should be a central hub where members can access exclusive content, interact with one another, and manage their account settings.

Engagement Features: Consider adding discussion boards, forums, or live chat features to foster community and keep members engaged.

Test Your Site: Before launch, test your site's functionality, loading speed, and security to ensure a smooth user experience.
4. Launching Your Site
Marketing and Promotion: Use email marketing, social media, and SEO strategies to attract members to your new site. Consider offering a free trial or new content to entice sign-ups.

Feedback Loop: Once your site is live, collect member feedback to understand what's working and what needs improvement. Be prepared to make adjustments based on this feedback.

Continuous Improvement: Membership sites require ongoing effort. Continually update your site with fresh content, and stay responsive to member needs and industry trends.
Building a membership website can be a complex project, but with the right tools and a detailed plan, you can create a valuable resource that attracts and retains members. Remember, the key to a successful membership site platform lies in members-only content, a strong community, and an unwavering commitment to member satisfaction.
Creating Premium Content for Your Members
In the digital landscape, content is king, and for membership sites, premium content is the realm's crown jewel. It's the main draw for subscribers and the reason they stay. Understanding how to craft this unique content and balance it with free offerings is crucial for any successful membership website.
Strategies for Developing Exclusive Content
Understand Your Audience
Dive deep into who your members are, what they need, and what they value. Tailor your content to address these needs and exceed expectations. The best membership website platforms provide analytics to glean insights into user behavior, guiding content strategy.
Offer Unique Insights
Your premium content should offer something members can't get anywhere else. This could be in-depth tutorials, e-books, webinars, or one-on-one coaching sessions. Unique content adds value to your membership site, justifying the cost of subscription.
Leverage Expertise
Bring industry experts for interviews, Q&As, or guest posts. This not only enriches your site's content but also adds credibility and authority, enhancing the site's value proposition.
Interactive Content
Go beyond articles and videos; offer interactive workshops, live discussions, or online forums. Interactive content increases member engagement and builds a community around your site.
Balancing Free Content with Members-Only Content
The "Freemium" Model
Offer a mix of free content to attract subscribers and premium, members-only content to monetize your site. Free content can be teaser articles, blog posts, or introductory videos that give visitors a taste of what your full membership offers.
Value Proposition
Your premium, members-only content must be perceivably more valuable than what's available for free. This could be more in-depth, more frequent, or more personalized, ensuring subscribers feel they're getting their money's worth.
Access Levels
Consider offering different levels of membership, each with its tier of content access. For instance, basic membership might offer more content than non-members see, while premium membership could unlock all content and additional perks like one-on-one consultations or member-only events.
Transparent Pricing Page
Ensure your pricing page clearly outlines what each subscription tier offers. This transparency helps potential members choose the level that best suits their needs and expectations.
Free Trials
Consider offering free trials that give full access to premium content for a limited time. This strategy can convert hesitant visitors into paying subscribers once they see the value of your exclusive content.
Creating compelling, exclusive content is a continuous effort. It requires understanding your audience, exploring various content formats, and ensuring a clear distinction between free and premium offerings. By consistently offering value that meets or exceeds member expectations, you'll maintain a vibrant, growing membership community.
Setting Up Multiple Membership Levels
In the realm of membership websites, one size doesn't fit all. Different users have varying needs, preferences, and budget constraints. When you create multiple membership levels, you not only cater to a diverse audience but also maximize revenue potential. Here's how to structure your membership tiersand ensure each tier is packed with value.
Creating Diverse Membership Tiers
Basic Membership: This can be a free or low-cost tier aimed at those who want a taste of your content. It might include:

Access to a limited number of articles, videos, or online forums.

Periodic newsletters.

Special invitations to members-only free events.

Standard Membership: A mid-tier level that offers more content and features. It could include:

Access to most content on the membership site.

Participation in discussion boards or forums.

Occasional live webinars or workshops.

Premium Membership: This highest tier would offer all the bells and whistles, targeting users willing to pay more for exclusive benefits. It might feature:

Unlimited access to all content, including premium articles, e-books, and video series.

One-on-one coaching sessions or consultations.

Exclusive access to in-person events or online seminars.

First look at new content or early bird registration to events.
Providing Value at Each Level
Unique Content: Each level should offer a degree of exclusivity. Even a basic membership might offer content that's not available to non-members, making it valuable.

Community Access: Memberships aren't just about content; they're about community. Providing access to discussion boards or forums can be a valuable feature across all levels.

Add-Ons and Perks: Consider partnerships with other companies to offer members discounts on related services or products. These can be tiered, with premium members receiving the best deals.

Customization: Allow members at higher levels to customize their experience, be it choosing the topics they're most interested in or selecting the type of content they prefer.

Clear Communication: Ensure your pricing page clearly delineates the benefits of each level, so users know exactly what they're getting. This transparency helps in decision-making.

Flexibility: Offer an easy way for members to upgrade or downgrade their tiers. Life changes and so do needs and budgets.
By carefully structuring membership levels and clearly communicating the value at each tier, you can cater to a wider audience and build a thriving community. Remember, the best membership website is one that recognizes and meets the diverse needs of its audience.
Implementing Recurring Payments
The backbone of any successful membership site platform is a reliable system for recurring subscriptions. This not only ensures a steady revenue stream but also simplifies the payment process for your members. Here's how to set up and manage regular payments, ensuring continuous value delivery and maintaining a positive relationship with your members who pay.
Setting Up Recurring Subscriptions
Choose a Reliable Payment Gateway: Select a payment gateway that supports recurring billing. Popular options include PayPal, Stripe, and Square. These services integrate with most website builders and membership site platforms, providing a seamless experience for you and your members.

Integrate with Your Membership Site: Whether you're using a dedicated membership site platform or a website builder with membership features, ensure it's compatible with your chosen payment gateway. The integration process will vary, but most platforms provide straightforward instructions or customer support to assist you.

Configure Payment Settings: Decide on the billing frequency (monthly, quarterly, yearly) and set up the payment tiers corresponding to your membership levels. Also, consider offering a free trial period to attract new members.

Secure Transactions: Implement SSL encryption on your site to protect members' payment information. Security badges can also reassure members that transactions are secure.
Managing Paying Members
Automated Renewal Notifications: Set up automated reminders informing members of upcoming renewals, successful transactions, or payment issues. This keeps members informed and reduces the chance of involuntary churn due to expired credit cards or other billing issues.

Easy Cancellation Process: Make sure members can easily find and navigate the cancellation process. A complicated system can frustrate members and harm your brand's reputation.

Continuous Value Delivery: Keep your content fresh and engaging. Regularly update the members' area with new posts, discussion boards, or forums. This continuous delivery of value is crucial to retaining members.

Feedback and Support: Provide a system for feedback and support. Regularly check in with your members to understand their needs and respond promptly to their concerns.

Transparent Pricing Page: Ensure your pricing page is clear, highlighting the benefits of each subscription level, and any terms related to the regular payments.
Implementing a strong system for regular payments requires upfront effort but pays significant dividends over time. By providing continuous value and maintaining transparent communication, you can foster lasting relationships with your paying members.
Integrating Payment Gateways
A seamless payment process is crucial to the user experience of your membership site platform, affecting both conversion rates and member retention. Integrating a reliable payment gateway ensures transactions are smooth, secure, and convenient for your members.
Overview of Popular Payment Gateways
Stripe: Known for its versatility and comprehensive functionality, Stripe is a popular choice for online businesses. It seamlessly integrates with various membership site platforms and website builders, supports a multitude of currencies, and offers features like subscription billing and free trial periods.

PayPal: A household name in online payments, PayPal is valued for its widespread acceptance and trust among consumers. It's user-friendly, provides quick setup, and integrates easily with most platforms. PayPal also offers subscription services for regular payments.

Square: Square is notable for its point-of-sale payment solutions but also offers robust online payment processing. It's an excellent choice if you also have offline payment needs, providing a unified payment system across different channels.

Authorize.Net: A subsidiary of Visa, Authorize.Net has been in the gateway space for a long time and is known for its reliability and advanced fraud detection services.
Ensuring a Smooth Payment Process for Members
Easy Integration: Choose a payment gateway that integrates easily with your membership website platform or website builder. Most platforms offer native integrations or plugins for the most popular payment gateways.

Security: Ensure the gateway complies with the Payment Card Industry Data Security Standard (PCI DSS). This protects your members' data during transactions. Also, use SSL encryption on your site for added security.

User Experience: The payment process should be quick and hassle-free. Avoid redirecting users to external sites, as this can lead to higher abandonment rates. A gateway that allows for payments directly on your site is preferable.

Support for Regular Payments: Since membership sites often rely on subscription-based models, choose a gateway that supports recurring billing.

Multi-Currency Support: If your membership website caters to an international audience, ensure your gateway supports multiple currencies.

Transparent Pricing Page: Maintain clarity in all transactions. Your pricing page should clearly outline the costs, renewal terms, and any additional fees associated with your membership.
By choosing the right gateway and focusing on user experience, you can ensure a smooth payment process for your members. This not only enhances their trust in your site but also encourages them to continue their subscriptions, contributing to your site's success.
Publishing Members-Only Pages
Creating an exclusive membership pages for your members is crucial in establishing a successful membership website. It not only adds value to the membership but also protects your premium content.
Restricting Access to Content
To publish members-only pages, you'll need to utilize the features provided by your membership website platform or a premium membership plugin. These tools allow you to restrict access to certain pages, ensuring that only signed-in members can view them. Whether you're offering online forums, special articles, or downloadable content, setting access rules is straightforward with most website builders.
Crafting a Seamless User Login and Members Area
User Login: Implement a user-friendly login form that's easily accessible, yet non-intrusive. Most website builders offer widgets or modules that you can add to any page or the sidebar.

Members Area: Create a dedicated members area where users can manage their profile, view paid content, or participate in members-only forums. Ensure this area is navigable and reflects the theme of your pricing pages for brand consistency.

Navigation: Make sure that your members can easily find the unique content. Clear navigation is key to keeping your members engaged and satisfied.

Free Trial Access: Consider offering a free trial period where users can view your pages that are for members only. This strategy can entice prospects to sign up for full membership.
By effectively restricting content and creating an exclusive area for members, you enhance the value proposition of your subscription-based website, encouraging continued engagement and loyalty among your users.
Marketing Your Membership Website
Successfully launching your membership website is only the beginning; effective marketing is essential to attract subscribers and maintain growth. Here's how you can leverage various channels to promote your site:
Social Media Promotion
Utilize social media platforms to reach your target audience. Share snippets of your members-only content, create teaser videos, or host live Q&A sessions to pique interest. Remember, each post should reflect your brand and the theme of your pricing page, ensuring a cohesive brand message.
Email Marketing
Email remains a powerful tool for engagement. Send out newsletters highlighting compelling content, upcoming events, or new features on your membership website platform. Consider creating exclusive offers or early-bird access for your email subscribers to encourage more sign-ups.
Community Engagement
Build a community around your brand. Use online forums or create discussion boards where both members and non-members can interact. Highlight members' benefits, showcase user testimonials, and encourage members to share their positive experiences.
Content Marketing
Content is king in any marketing strategy. Regularly publish high-quality, free content to showcase the value of your paid offerings. This could be blog posts, podcasts, webinars, or sample courses that highlight your expertise and the quality of content that members can expect.
User Experience
Ensure your website builder is equipped with premium membership plugins to facilitate a smooth user login form and navigation. A seamless user experience is crucial in converting and retaining members.
By strategically marketing your membership website, you not only attract new subscribers but also build a loyal community that values the paid content and experiences you offer.
Maintaining and Scaling Your Subscription Platform
Running a successful membership website goes beyond just setting it up. It's about constant maintenance, monitoring, and scaling strategies to ensure sustainable growth and member satisfaction. Here's how you can effectively maintain and scale your subscription platform:
Monitoring Membership Metrics
It's crucial to keep a close eye on your site's performance. Tools like Google Analytics provide valuable insights into user behavior, traffic sources, and content popularity. Monitor metrics like membership sign-ups, retention rates, and page views on your pricing page's theme. These data points can help you understand what's working and what needs improvement.
Leveraging Member Feedback
Your members are your goldmine for feedback. Create forums or use online surveys to gather their opinions on existing features, content, and what they'd like to see more of. This direct line of communication makes members feel valued and heard, enhancing their sense of community.
Improving Offerings
Based on the feedback and data collected, make necessary adjustments. This could involve introducing new membership features, tweaking your content strategy, or even revamping your membership website platform's user interface for better navigation and user experience.
Expanding Your Services
As your platform grows, so will the needs of your members. Consider expanding your offerings to include more diverse content, like webinars, online courses, or interactive Q&As. You might also need to enhance your site's capabilities by integrating additional membership plugins for better functionality.
Focusing on Community Building
A thriving online community can significantly boost member retention. Organize virtual meet-ups, create member spotlight features, or set up member-only discussion boards. When members form connections with each other, they're more likely to stay engaged with your platform.
Planning for Scalability
As your member base expands, your platform must scale to accommodate this growth. This might mean upgrading your hosting plan, enhancing site security, or even rebranding to appeal to a broader audience.
By maintaining a pulse on your membership website's performance and being responsive to member feedback, you set the stage for sustained growth and a thriving subscription community. Remember, the key to scaling is not just attracting members — it's about keeping them engaged and committed to your platform.
Conclusion
As we've journeyed through the comprehensive process of establishing, managing, and scaling a membership website, it's clear that the path to creating a vibrant online community is multifaceted. From the initial steps of choosing the right platform and setting up your site, to crafting premium content, implementing diverse features, and ensuring a seamless payment process, each phase requires strategic planning and execution.
Remember, the essence of a membership site is the value it provides to its members. Whether through paid content, special access to events, or an interactive online forum, the benefits offered should resonate with and meet the needs of your target audience.
Moreover, the work doesn't stop once your site is live. Continuous engagement, regular content updates, member feedback utilization, and performance monitoring are crucial for sustained growth. Your members are your most valuable asset, and their satisfaction is the heartbeat of your platform.
Now, with these insights and strategies at your fingertips, it's your turn to create a membership that not only thrives but also fosters a sense of belonging among its users. Dive in, start building, and watch your online community flourish! If you're looking for a comprehensive solution to kickstart your journey, consider exploring Scrile Connect, designed to streamline the process and elevate your membership platform. Don't wait, leverage the power of Scrile Connect today!
FAQ
What is a subscription platform?
A subscription platform is a type of membership website where users pay a recurring fee, often monthly or annually, to access unique content, services, or products. This model provides a consistent revenue stream for the owner while offering members benefits like unique content, special offers, or community access that are not available to non-subscribers.
How do I create a membership website?
To create a membership website, start by defining your niche and understanding what paid content or services you can offer. Then, choose a suitable membership site platform or website builder that supports subscription services. Set up your site, organize features, decide on the subscription tiers and pricing, and integrate a reliable payment gateway. Ensure a smooth user experience, create compelling content, and market your platform to attract and retain subscribers.
What are the key membership features I should include?
Key features to consider include multiple access levels, recurring payment options, content dripping (releasing content over time), community forums, and robust security measures. Additionally, analytics to track user engagement and feedback mechanisms can help you understand and improve members' experiences.
What are the benefits for members joining my subscription platform?
Members benefit from joining a subscription platform by gaining exclusive access to premium content, special discounts, members-only community forums, and direct interactions with creators or other experts. They often enjoy the sense of being part of a private community, which can enhance their engagement and loyalty to your platform.
How can Scrile Connect benefit my membership website?
Scrile Connect offers a streamlined solution for swiftly setting up content monetization platforms, drawing inspiration from renowned sites like Patreon and OnlyFans. It equips entrepreneurs with the tools they need to establish a platform where content creators can effectively monetize their following. Features such as subscription options, premium messaging, and live streaming capabilities make it a holistic choice for those aiming to launch a membership website. Furthermore, Scrile's dedication to intuitive design ensures a user-friendly and engaging experience for all members.
For more insights and valuable tips, don't forget to explore other articles on our blog: